Current Project: A short story for an anthology set in Faith Hunter's Rogue Mage world.
Title: Untitled (seriously)
Due Date: April 1st (seriously)
Upper Word Count limit: 8000 Words
Word count to date: 26,205 Words (seriously)
Days remaining: 17 days
Yes, you read that right. Nearly 5000 words in one day!!!
That is both far from normal and pretty damn cool. I had the day off today, by virtue of working all day Saturday so I got out of everyone's hair and wrote.
And wrote…
and wrote.
And I can say that I have met my revised goal.
The First Draft of the story is Finished!!!
And it's a day early. Can I get a "Hell, Yeah!"?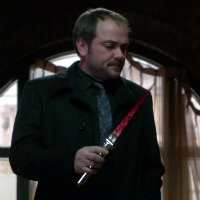 Well, maybe next time then…