Before I get into this week's post, I wanted to drop in a quick update about what's coming up and where I'm going to be.
May 27th through May 30th
Balticon 50
I don't have a schedule yet for the panels I'll be on but, when I find out, I'll post them here.
I do know that on Sunday, May 29th from 7;00 pm to 9:00 pm I'll be at the E-Spec Books launch party for the Weird Wild West, Gaslight and Grimm, The Side of Good/The Side of Evil, and The Dogs of War-Reissue books.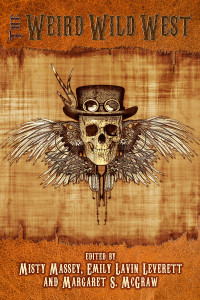 Join me and a whole bunch of my fellow authors at the MD Salon B (The New Garden Room) for Books, Writers, Food, Fun, and Prizes.
Now, on with the post.
I've got a confession to make:
I like editing.
I mean, I really like editing.
What I'm talking about is the part of the process where you've sent your polished work off to your editor and, together, you work to make the story as awesome as it can be.
I've heard stories where authors get that first round of feedback from their editors and feel like crying and hiding under the covers.
I get that. By the time you're getting first round editorial feedback, you've probably read your story (or book) 7, or 8, or 9 (or even more) times and, to (kinda) quote Stephen King, "You just want the damned, smelly thing to go away."
Once you get past that, you realize that the notes in red aren't criticism. This isn't a You vs. Them kind of thing. You both want the same thing: A completely awesome story.
That's what you're doing here: Chasing the Awesome.
Each note, if you boil them all down, turn into the same two words: "What if?"
I love "What if?"
I love it because it gets me to thinking about the story again. To look at this work with fresh eyes backed by the familiarity of having written it in the first place.
Very rarely have I looked at a "What if?" and left it alone.
"What ifs" can take you in different directions. Are those directions always right? No, but taking the time to think about it can spark an idea (or several) and one of those can lead into chasing the awesome even farther than you did before.
Time: 12:50 – ish
Music: Blind Guardian – Nightfall