(To be sung to the tune of "A Pirate Looks at Forty" by Jimmy Buffet)
Mother, mother blank page
I have heard you call.
I've wanted to ride on your potential
since I was three feet tall.
You've seen it all.
You've seen it all.
Watched the folk that wrote you
switch from page to screen
In your depths, you hold more treasure
than I have ever seen.
Most of it dreams.
Most of it dreams.
Yes, I am a writer. Forty-Six years ain't late
my magic still thunders, my pirates still plunder
And my ship jumps out before it's too late.
Isn't life great…
Not a second too late…
So, anyway, I've had that song kicking around in my head since sometime last week. It's a bittersweet thing  that I thought I'd put my own spin on.
Last Thursday, I turned forty six.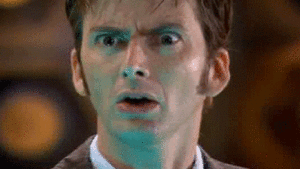 What???
Yeah, no big deal to you, Doc, but 46 turns around the sun is nothing to sneeze at if you're not a Time Lord.
I try not to get too introspective around my birthday, preferring, rather, to celebrate for as long as I can. This year was an, off and on, four day celebration.
I wrote for 4 days solid.
I'm playing guitar again*
Last night we held an epic grill-fest.
Life has been pretty good.
And that's my point here. Am I as far along as I want to be in my writing career? No, but I'm doing what I love to do and I'm seeing some positive results. I'm chasing the dream and it gives me joy.
So, whatever your dream is, go get it. Right now. If you're waiting for permission, consider it granted and good on ya. It's never too late to take up the chase of your lifetime.
Good Luck.
*I am not anywhere close to being able to claim that I can "Play" the guitar but I'll get there.
Time: 5:44pm-ish
Music: Jimmy Buffet – Margaritaville