Hi there Everybody!
Not long ago, a fantastic author, and friend of mine David B. Coe stopped by for a bit of Q&A for his Children of Amarid Blog Tour.
Well, David is releasing the second book in the LonTobyn Chronicle and he's stopped by again for another 5 questions! How cool is that?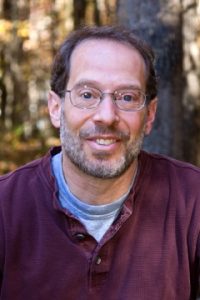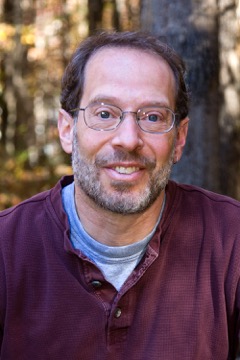 So, without further ado, here is my conversation with David B. Coe.
ME: Was this revision easier than the first book?
DBC: Yes, it was substantially easier than the revision for Children of Amarid, for a couple of reasons. First, the original manuscript of The Outlanders was much cleaner than the original version of Book I. My learning curve back then was pretty steep. That first book was raw and unrefined, and in editing it the first time around, I picked up on so many things about writing and storytelling that I hadn't understood when I wrote the first draft. So the published version of book one was way better than the first draft. And then all I learned while editing that book — how to write leaner, when to trust my reader and when to explain stuff, how to get the most out of dialog tags, etc. — made The Outlanders even better from the outset. So I had less work to do this time around to make the book what I wanted it to be.
And then, of course, this is the second time I've done one of these Author's Edits, and I learned a few things about this process as well. The more I edited, the more bold and ruthless I became. I was increasingly willing to kill off old "darlings" and reshape passages. I was more decisive, because I had a better idea of what my goals were for the final product. So, yes, this edit was a good deal easier than the first.
ME: How difficult was it to keep fan feedback from filtering into the story?
DBC: This wasn't a problem at all really. The original book came out so long ago — eighteen years! — and, frankly, a lot of the feedback I received I've long since forgotten. But more than that, I've been doing this long enough that I have faith in my own ability to self-edit. I didn't need to rely on others to diagnose the problems with the book. I could see them all. And I was able as well to recognize the strengths of the book, the things I wanted to highlight and build upon.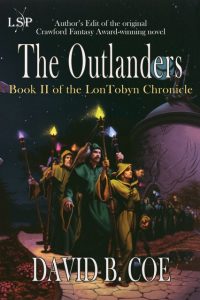 ME: What did you enjoy the most about revising the story?
DBC: My favorite part of the process this time around was being able to immerse myself in this book again. As I say in the forward to the new edition, this is my first favorite of my books. From the time I finished the first draft of the original version I LOVED this novel. Why? Well, for one thing, I had been thinking about Children of Amarid for years before I wrote it. I had a good idea of how I wanted it to come out. But when I finished it and turned to the task of outlining and writing the second volume in the series, I worried that I wouldn't be able to do it. I feared that maybe I had only one book in me. Obviously  those fears were unfounded (he said, nineteen novels and counting later…), but they were real at the time. Writing The Outlanders convinced me that I had lots of stories to tell, and that I could have a long career as a professional writer.
More to the point, though, this book was just way better than the first. I love that first novel, but this one is more complex, more textured. The pacing is better, the character work remains some of the best I've ever done, and the writing was superior to that first effort in nearly every respect. So while I went back and made lots of changes in this Author's Edit, I was also pleased to find that this book was every bit as good as I remembered it being. That was quite satisfying.
ME: No Spoilers – Was there anything that didn't make it into the story the first time around – whether due to space, where you were as a writer, or for some other reason – that did make it into this release in some form?
DBC: No. Again, this book was written so long ago that any ideas I might have had that I ultimately omitted I've long since forgotten. And that really wasn't the point of these Author's Edits. I didn't want to change anything with respect to plotting, character, world building, magic, setting, etc. Quite the opposite: I wanted to be faithful to the original story. The LonTobyn books had — and still have — a lot of fans, and I didn't want to change things that those fans might remember fondly. My purpose in editing the books was to clean up the writing so that the other elements of the story could really shine. Could I have improved narrative elements, like plot, character, pacing? Sure. I'm a better writer now than I was then, and I'm sure I could have torn the entire book down and rebuilt it in a way that improved it. But that struck me as unfair to my younger self. For better or worse, this is the story I wrote two decades ago. I was happy to polish the language, but the rest — that was a bridge too far.
ME: As a corollary question: Was there any temptation to try and resurrect any of the "Killed Darlings" from the previous story since you had more freedom in the editing?
DBC: Those "Killed Darlings" are still mouldering in their literary graves. I don't remember most of them. And, as I mentioned earlier, if anything I killed off more of them this time around. But I also found several phrases and moments that I loved when I wrote the story and still love to this day. A couple of them I fought to keep during the editorial process so long ago. And rediscovering them this time, I kept them again. That's the best thing about the Author's Edit (the writing equivalent of the Director's Cut): I'm the boss with these versions. My editor back then always told me that the books were mine and ultimately I had the final say as to what was in them and what wasn't. But I was still a young author and unsure of myself. Most of what he suggested I change I changed. This time around, I answered only to me, and that was freeing.
Again, I'd like to take up a little bit of space to say a huge "Thank You " to David B. Coe  for making me a stop on his blog tour.
Make sure that you make it all the way down to the bottom of the post for a link to some awesome giveaways!!

About THE OUTLANDERS
Four years after the insidious, devastating invasion by agents of Lon-Ser, Tobyn-Ser's Order of Mages and Masters is riven by conflict and paralyzed by inaction. From the outlander, Baram, they have learned much about their neighbor to the west: Unlike Tobyn-Ser, which is served by the Mage-Craft of the Children of Amarid, Lon-Ser is devoid of magic. Instead it possesses a dazzling and deadly technology that shapes every aspect of its people's daily life.
Frustrated by the Order's inability to act, Orris, a young, rebellious mage, takes it upon himself to prevent further attacks on his homeland. Taking Baram from his prison, he embarks upon a perilous journey to Bragor-Nal, an enormous, violent city in Lon-Ser, ruled by a brutal, feudal-like system of Break-Laws, Nal-Lords, and Overlords. As Orris soon learns, however, Baram has been driven insane by his captivity. Upon reaching his strange and fractured homeland, the man abandons Orris.
Armed only with his magic, Orris is thrust into a world whose language he does not comprehend and whose technology he can barely fathom. Together with Gwilym, a man with strange powers, whose vision of Orris has lured him out of the mountains and into the chaos of the Nals, and Melyor, a beautiful Nal-Lord who harbors a secret that could cost her life, Orris must end the threat to Tobyn-Ser without getting himself and his companions killed.
THE OUTLANDERS is the second volume of the LonTobyn Chronicle, David B. Coe's Crawford Award-winning debut series. This is the Author's Edit of the original book.
THE OUTLANDERS (The LonTobyn Chronicle, Book 2) | David B. Coe | Lore Seekers Press | $4.99 eBook/ $18.95 Paperback |561  pages | October 2, 2016 | ASIN: B01M0ZQPZ9| Goodreads link
Purchase links:
Amazon
Barnes & Noble
Books-A-Million
ABOUT DAVID B. COE
David B. Coe, who also writes as D.B. Jackson, is the award-winning author of nineteen novels and more than a dozen short stories.
Writing under his own name (http://www.DavidBCoe.com) he has most recently completed a contemporary urban fantasy called the Case Files of Justis Fearsson, published by Baen Books. The first two books, SPELL BLIND and HIS FATHER'S EYES came out in 2015. The third volume, SHADOW'S BLADE, has recently been released.
Writing under the D.B. Jackson pen name (http://www.DBJackson-Author.com), he writes the Thieftaker Chronicles, a series set in pre-Revolutionary Boston that combines elements of urban fantasy, mystery, and historical fiction. All four books in the series, THIEFTAKER, THIEVES' QUARRY, A PLUNDER OF SOULS, and DEAD MAN'S REACH, are available from Tor Books.
David is the author of the LonTobyn Chronicle, his debut trilogy, which received the Crawford Fantasy Award as the best work by a new author in fantasy. He has also written the critically acclaimed Winds of the Forelands quintet and Blood of the Southlands trilogy, and the novelization of director Ridley Scott's movie, ROBIN HOOD, starring Russell Crowe. David's books have been translated into a dozen languages.
He received his undergraduate degree from Brown University and his Master's and Ph.D. in U.S. history from Stanford University. He co-founded and regularly contributes to the Magical Words group blog (http://magicalwords.net), a site devoted to discussions of the craft and business of writing fantasy, and is co-author of How To Write Magical Words: A Writer's Companion.
Find David online at his website http://www.davidbcoe.com, on Twitter, on Facebook or sign up for his newsletter.
Time: 10:46 am-ish
Music: Blind Guardian – Sacred Worlds