Hi there Everyone!
My friend, Pat Esden, has a book coming out on June 27th.
The book is titled, "Reach for You" and it's the third book in the Dark Heart series.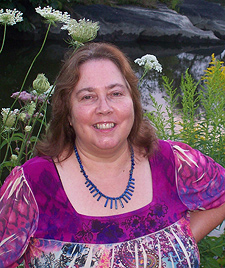 June 27th is only two days away and, in the middle of everything that's involved in a book launch, Pat has agreed to stop by and answer a few questions for me. How cool is that!!
So, let me step out of the way and present to you my interview with Pat Esden.
Me: What did you enjoy the most about writing Reach for You?
PE: Hands down it was sharing the finished draft with my critique partners and agent and hearing their reaction to this novel's twists and its ending. This is the final novel in the series—more correctly a trilogy. I've known where the plot was headed since I came up with the concept for the series. Keeping my mouth shut about the twists for so long has been torture.
Me: I saw that you've got Pintrest boards for each of your books. Where does creating those boards fall into your writing process?  
PE: I am a HUGE fan of Pinterest. What you can't see is that I have more secret boards than public ones. I create secret boards for projects I'm currently working on and for future ideas. I'm a visual person and it's the perfect way for me to build and tweak ideas (I even save inspiring music videos and later add the songs to Spotify). I have boards for setting, characters, plot, brainstorming, research, and even marketing. Once a project has been turned into my editor, then I go through and delete images that no longer apply to the story. After that, I make them public.
Here's a link to my boards. https://www.pinterest.com/patesden/
Me: Every writer comes out of a book different from when they went in. How do you think you've grown or improved as a writer as you wrote Reach for You?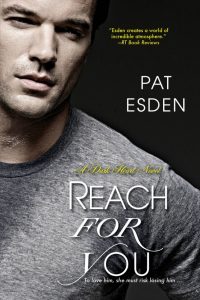 PE: Great question. I think my confidence as a writer has grown. When I started the series, I was sharing my work with perhaps a half dozen critique partners. REACH FOR YOU was only read by two of my longest term CPs and my agent. I feel like this allowed my voice and my style to remain more intact, but it required me to trust my judgment and abilities more.
Overall writing the Dark Heart series taught me a lot about reader and genre expectations. These things effected how I'm choosing to approach my next series (Northern Circle Coven) which is coming out starting in 2018.
 Me: Background music while writing, or quiet?
PE: I create Spotify playlists for each novel and blast those while I draft. Here's my REACH FOR YOU list:
https://open.spotify.com/user/22iwtf6o2fwo6rnjkhyq4bv5q/playlist/0x1A8mDkQYR6eQxOoEnzDE
Once I'm done with the first draft, I write and revise in total silence. The only exception is if I have a scene I need to rewrite from scratch.
ME: If you could give one piece of advice to a new writer, what would it be?
PE: Be persistent. Persistence is needed when a writer is learning the craft. Don't settle for good enough. Strive to always better your writing skills, expand your tools. It's also needed once your writing reaches the publishable level, whether it's doggedly querying agents or gathering yourself up to keep writing through rejection by those agents or editors. The only way to fail is to quit striving.
Thank you, Pat, for taking the time to stop by and answer a few questions!
REACH FOR YOU (Dark Heart series book 3) comes out on June 27th, 2017. You can find pre-order links below.
Her passion is her greatest weakness.
His legacy is his prison.
To reunite, both must fight the demons within.
A world of deception and danger separates Annie Freemont from her mother—and from Chase, the enigmatic half-ifrit with whom Annie's fallen in love. But she vows to find her way back to them, before Chase succumbs to the madness that threatens his freedom. The only person who can help is the magical seductress, Lotli, a beautiful, manipulative woman . . . a woman who has disappeared.
Annie must stay strong, even as the future she imagined is slipping away. With the help of family and friends, she discovers that Lotli is being held against her will, by those who want to exploit her powers. But though weakened, Lotli remains a powerful alley and adversary. A bargain is struck. And now Annie's only chance to rescue Chase could also tear them apart . . .
Loyalties will be tested, walls will be breached, and enemies will be fought, yet Annie's greatest battle lies within her own heart—to trust her love for Chase to overcome its greatest enemy, and to save those she holds most dear from the terrifying realm of the djinn . . .

BARNES &NOBLE | AMAZON | KOBO |
TARGET  | BAM | INDIE BOUND | BOOK DEPOSITORY
Pat Esden would love to say she spent her childhood in intellectual pursuits. The truth is she was fonder of exploring abandoned houses and old cemeteries. When not out on her own adventures, she can be found in her northern Vermont home writing stories about brave, smart women and the men who capture their hearts.
An antique-dealing florist by trade, she's also a member of Science Fiction & Fantasy Writers of America, Romance Writers of America, and the League of Vermont Writers. Her short stories have appeared in a number of publications, including Orson Scott Card's Intergalactic Medicine Show, the Mythopoeic Society's Mythic Circle, and George Scither'sCat Tales Anthology.
Time: 10:42 am-ish
Music: The Wind.  Seriously, just the wind, it's blowing pretty hard here.