Welcome to 2018 Everyone, and welcome to the very first blog post of the year.
On a Monday, no less.
If your various social media feeds are anything like mine, you're seeing a bunch of posts about goals and resolutions for the new year.
I don't know about resolutions, but I've got plenty of goals for this year. Many of them are personal, many of them are professional.
A good part of today is going to consist of getting these goals down on paper – currently they're still swirling up there in the brain stew – and then putting them in some kind of order.
One thing that is a definite is to keep up on the blog here. I missed a couple of weeks last year but, if you look at the numbers, I averaged better than a post a week. A good part of that was the introduction of the Friday Fess-Up post, which I'm going to continue. It keeps me honest.
I tend to get introspective at this time of the year and, while I'm not going to shy away from my thoughts here, I do want to keep this post focused. I've already got a draft of this Sunday's blog post started where some of that introspection started to bleed into this post.
I will let this in though:
If you're anywhere near where I am – either geographically or mentally – the world looks something like this: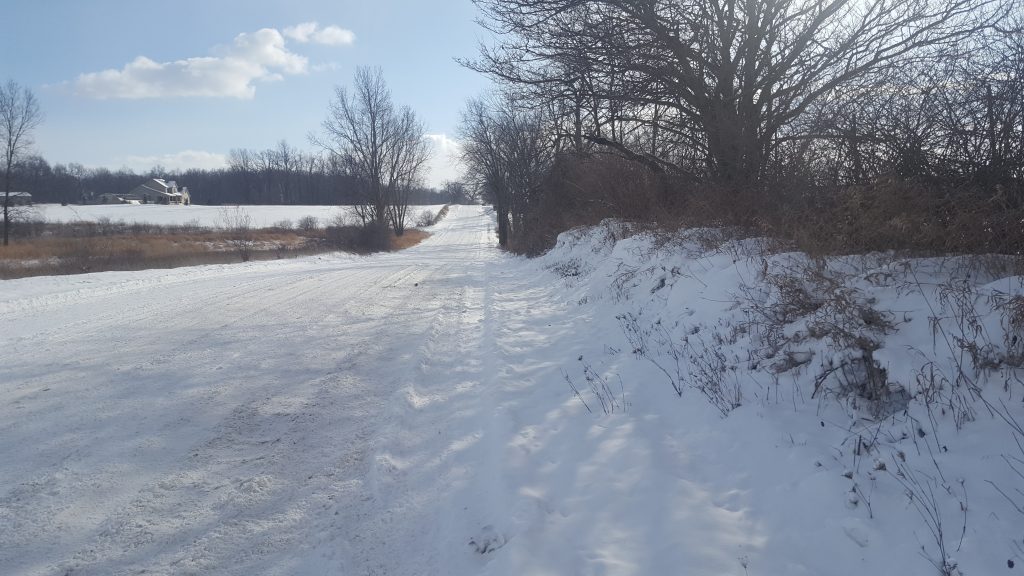 The first thing that might come to your mind is the snow, the cold, that hill in the distance.
Those are there, yes.
But I invite you to look at that blue sky. The sun is shining. We're past the time of year where the days are growing shorter. And that hill? Why, anything could be over that rise.
That's where we are – where I am. On the cusp of a new year. On the edge of potential. Sure, it'll take a bit of effort to get to the top of that distant hill, but the effort is the cost of admission.
The whole world is over the top of that hill.
And it's waiting.
Go get it.
Time: 1;30 Pm – ish
Music: Dragonforce – Through the Fire and Flames