Just when you thought it was safe to go back in the Blog-o-Sphere, something drags itself out of the crypt, rises from the depths, and sneaks up behind you in the dead of night…
Beginning October 1st, find yourself a safe place, with locks, and never – ever – turn out the light…
Yes, I'm talking about: The Halloween Edition of…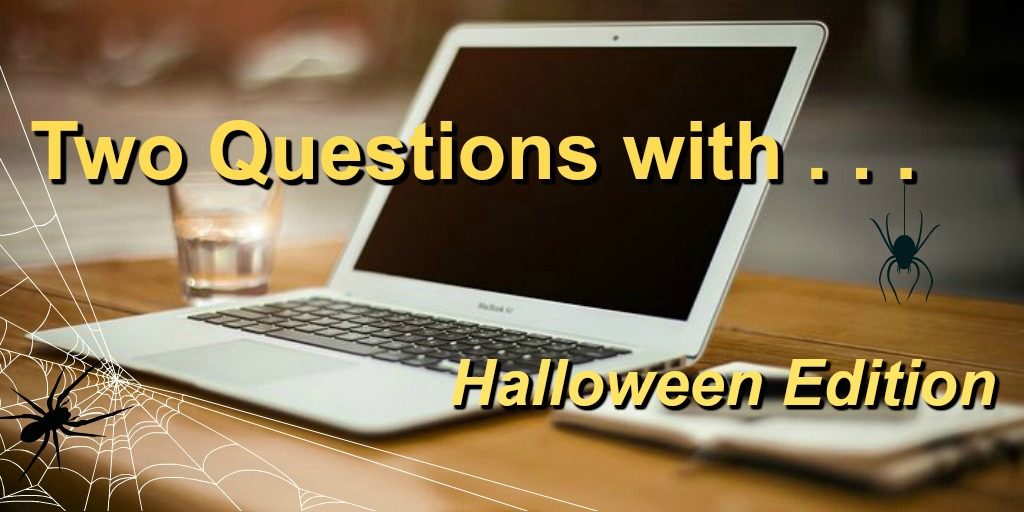 Soon it will be October, which means many creative minds turn toward the spooky, fanged, clawed, and winged. To celebrate, a small coven of writers has emerged from the darkness to share their harrowing delights with you. Each week, we will tour each other's blogs and answer questions about our favorite spooky shenanigans.
Who are the Authors?
And Myself
What are the Questions?
How do you handle frightening elements in your writing?
How do you define Horror?
Is there any difference between Horror and Thriller? If so, what is it?
Favorite October Food?
What is your favorite part of the Season?
Monsters: Do you prefer: External – something that we have to overcome, something that isn't "Us." (Giant Sharks, alien invasion, Rabid Trees, etc) or Internal – Something that shows us that "We" could be the monsters (Carrie, Psycho, Vampires, etc)?
What Horror trope do you love to exploit?
Which Horror Trope would you love to see die, and never return from the grave?
Which Horror Tropes do you love to twist/would love to see twisted?
What is your go-to scary/Halloween movie
Funny (Now) scary anecdote to share?
What was the first book (who was the first Author) to frighten you in a story?
Be sure to stop by each Monday in October to unearth each Author's answer.
If you dare…
###
You can check out the tour schedule for my blog on the Events Page
Be sure to stop by the Freebies Page for story Excerpts
Time: 12:50 pm – ish
Music: Unleash the Archers – The Awakening