Welcome, everyone to another installment of Five Thing Thursday
Here are Five Things that I want you to know:
Thing #1: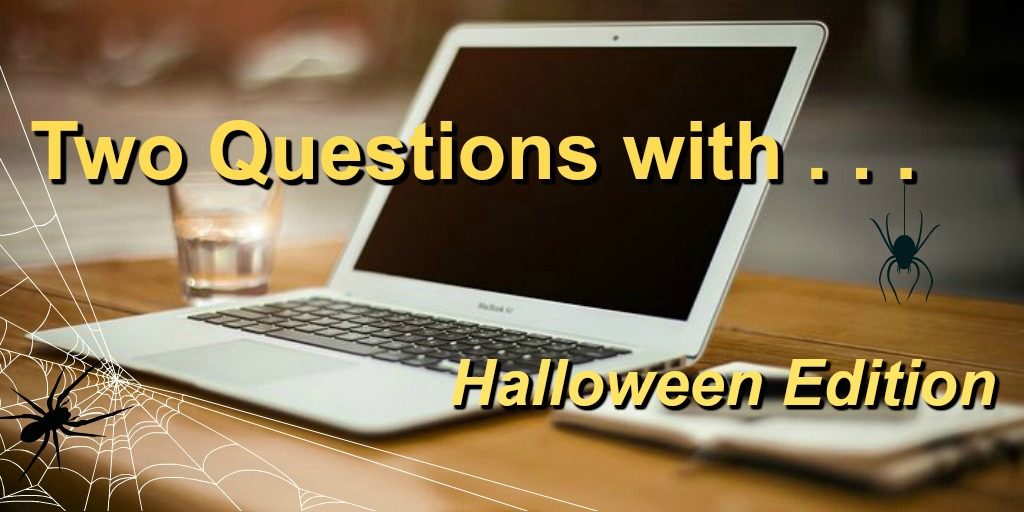 The Two Questions With… Blog tour is happening again!!
The Halloween Edition of "Two Questions with…" has risen fully from Beyond!!
Come join us every Monday in October as we, a small coven of writers, emerge from the darkness to share our harrowing delights with you. Each week, we will tour each other's blogs and answer questions about our favorite spooky shenanigans.
Who are these Children of the Night, you ask?
I will tell you, but…come closer where we may talk…
In the dark.
We are:
Myself
Be sure to stop by the Events Page for my schedule, and check out the other authors to see what they're scaring up for you!!
Thing #2: As much as I like writing longhand, I really don't like the feel of a pen on a single page on top of a desk, counter top, or other unyielding surface. Give me at least one other sheet underneath and I'll be happy.
Thing #3: There will be days – You may be having one right now – where it won't feel like you've done enough. Regardless of how much you've actually done, it just doesn't feel like it's enough.
I feel this – A lot. When I do, I try and remind myself to stick to my priorities. Sure, you could sacrifice an hour or so of sleep to try and get more done, but it won't help you the next day when you're tired, and struggling because you're tired. Try and realize that tomorrow is another day to get stuff done. Stick with your priorities. Future you will thank present you.
Thing #4:  Tangentially related to Thing #3 – After 32 consecutive days where I wrote 1000+ words each day…
I barely got anything done on Monday. Seriously, like 200 words. Life was the biggest shit-show around and I had front row seats.
But the sun rose the next day. I'm not going to tell you that I wasn't down on myself for it. I was. But the next day, I got back to work. You can too.
Thing #5: Don't be afraid to try something new. Remember: Success is the diploma. Failure is the classroom.
###
Be sure to check out the Freebies Page for story Excerpts.
See you tomorrow for the Friday Fess-up post.
Until then…
Be safe Y'All.