Welcome, everyone to another installment of Five Thing Thursday
Here are Five Things that I want you to know:
Thing #1: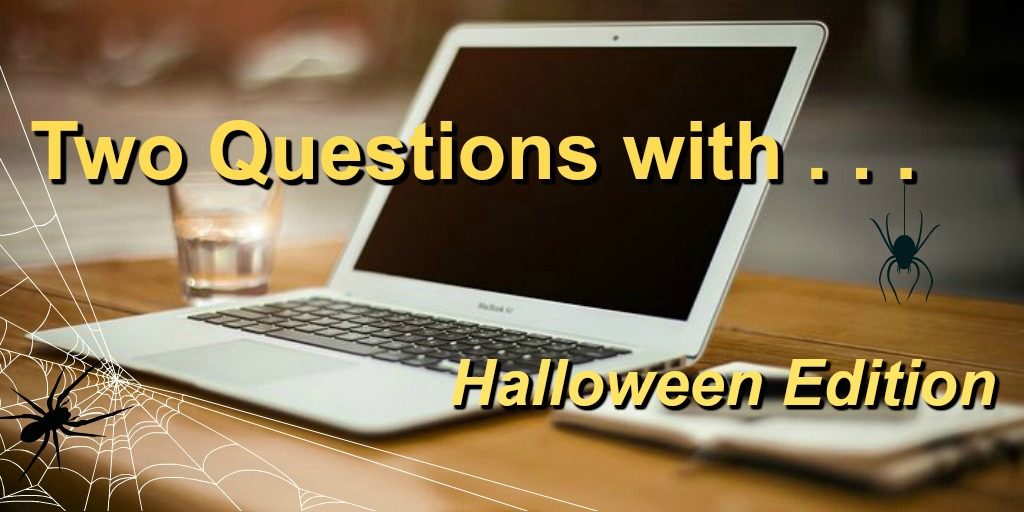 The Two Questions With… Blog tour is happening again!!
The Halloween Edition of "Two Questions with…" has risen fully from Beyond!!
Come join us every Monday in October as we, a small coven of writers, emerge from the darkness to share our harrowing delights with you. Each week, we will tour each other's blogs and answer questions about our favorite spooky shenanigans.
Who are these Children of the Night, you ask?
I will tell you, but…come closer where we may talk…
In the dark.
We are:
Myself
Be sure to stop by the Events Page for my schedule, and check out the other authors to see what they're scaring up for you!!
Thing #2: New Doctor Who! SQUEEEEEEEEE!!!!
Thing #3: I am updating the content of the Friday Fess-Up Posts because it really is about more just the words. I started doing this here, and I'm telling you this now because…
Thing #4:  I am sometimes, absolute rubbish at planning things.
Thing #5: There are people out there in the world – you might be one of them yourself – that are waiting on "Someday."
Someday you'll start that book, Paint that painting, go back to school, look for a new and better job, get some help…
Consider this:
Tonight is someday…
Good Luck!
###
Be sure to check out the Freebies Page for story Excerpts.
See you tomorrow for the Friday Fess-up post.
Until then…
Be safe Y'All.