Welcome, everyone to another installment of Five Thing Thursday
Here are Five Things that I want you to know:
Thing #1: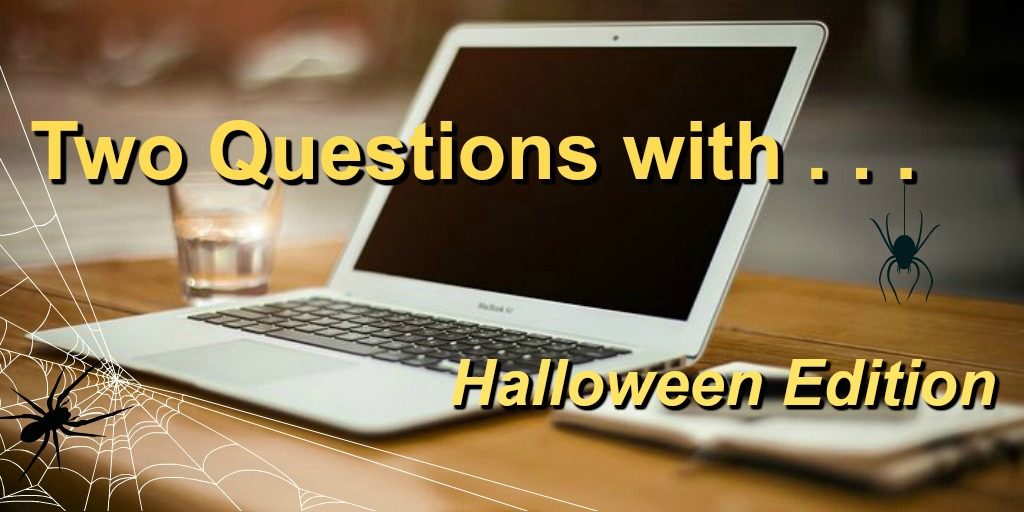 The Two Questions With… Blog tour is happening again!!
The Halloween Edition of "Two Questions with…" has risen fully from Beyond!!
Come join us every Monday in October as we, a small coven of writers, emerge from the darkness to share our harrowing delights with you. Each week, we will tour each other's blogs and answer questions about our favorite spooky shenanigans.
Who are these Children of the Night, you ask?
I will tell you, but…come closer where we may talk…
In the dark.
We are:
Myself
Be sure to stop by the Events Page for my schedule, and check out the other authors to see what they're scaring up for you!!
Thing #2: I am *Not* coming down with a cold, damn it.
Thing #3: I may have come down with a cold. Damn it.
Thing #4:  Interestingly, I am more liable to write longhand when my head is all stuffy and muzzy. Probably because writing longhand is slower and I can keep up.
Thing #5: Times will come along where you need to take a hard look at your life and do a bit of housekeeping. So you break out the physical, mental, or emotional dust bin and start examining things. You keep what works, what's useful, and – most importantly – what brings you joy. What doesn't fit that bill…goes in the bin. Sometimes it doesn't take any effort at all, sometimes, you've got to work to open your fingers, tip that hand, and let the One Ring slip off your palm to hit the floor.
And sometimes, you take a little extra joy out of stepping back, lining up the shot and sinking one from waaay downtown.
I am starting to feel a bit of gnawing around the edges that one of those times may be coming.
We'll see.
###
Be sure to check out the Freebies Page for story Excerpts.
See you tomorrow for the Friday Fess-up post.
Until then…
Be safe Y'All.