Welcome, everyone to another installment of Five Thing Thursday
Here are Five Things that I want you to know:
Thing #1: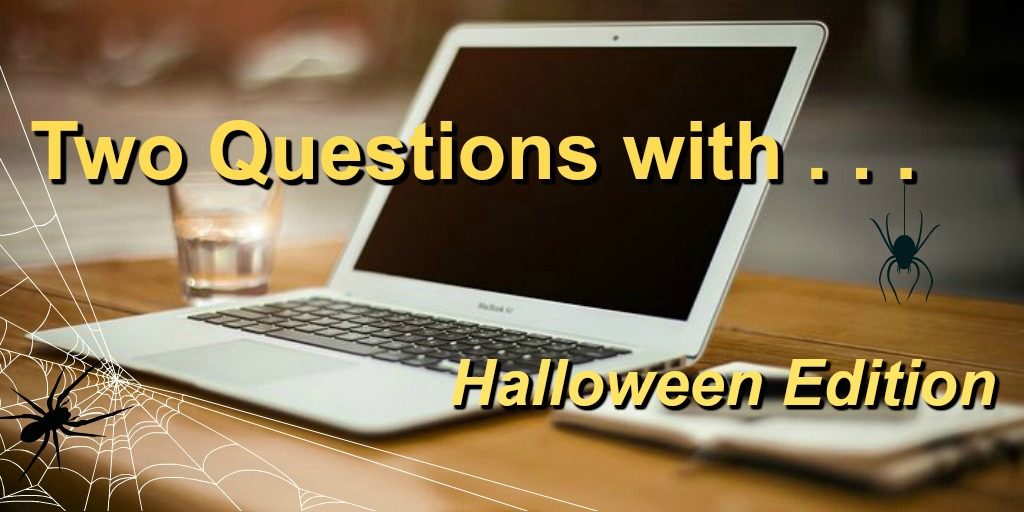 The Two Questions With… Blog tour has wrapped up like a Mummy. Be sure to stop by Next Monday for the Final Nail in the Coffin…a Recap of all of my answers, plus two bonus answers!!!
In case you missed it, every Monday in October we, a small coven of writers, emerged from the darkness to share our harrowing delights with you. Each week, we toured each other's blogs and answered questions about our favorite spooky shenanigans.
Who are these Children of the Night, you ask?
I will tell you, but…come closer where we may talk…
In the dark.
We are:
Myself
Be sure to stop by the Events Page for my schedule, and check out the other authors to see what they're scaring up for you!!
Thing #2: I FINISHED MY FIRST DRAFT of JADE MOON WANING!!!
Thing #3: I found that, after finishing a draft, I go through a period of both mental and physical house-cleaning. OK, not the whole house, but my writing space.
Thing #4:  I am off to the Windy City to watch (on Saturday):
The Black Ferns v. The Women's USA Eagles
Ireland v. Italy
The Maori All Blacks v. The Men's USA Eagles
One full day of Rugby at Soldier Field!!!
Kia Kaha NZ!!!
Thing #5: There are two kinds of "What if." There's the kind that has you looking up at the stars, imagining all of the cool, and exciting stuff that's out there.
And there's the kind that wonders what if the ship doesn't make it? The kind of thinking that doesn't want you to go anywhere.
Shoot for the stars folks. Every time.
###
Be sure to check out the Freebies Page for story Excerpts.
See you tomorrow for the Friday Fess-up post.
Until then…
Be safe Y'All.