This week, I've got the great pleasure to host my friend, Natania Barron in support of her newest book: "Queen of None"
Have a look at this cover: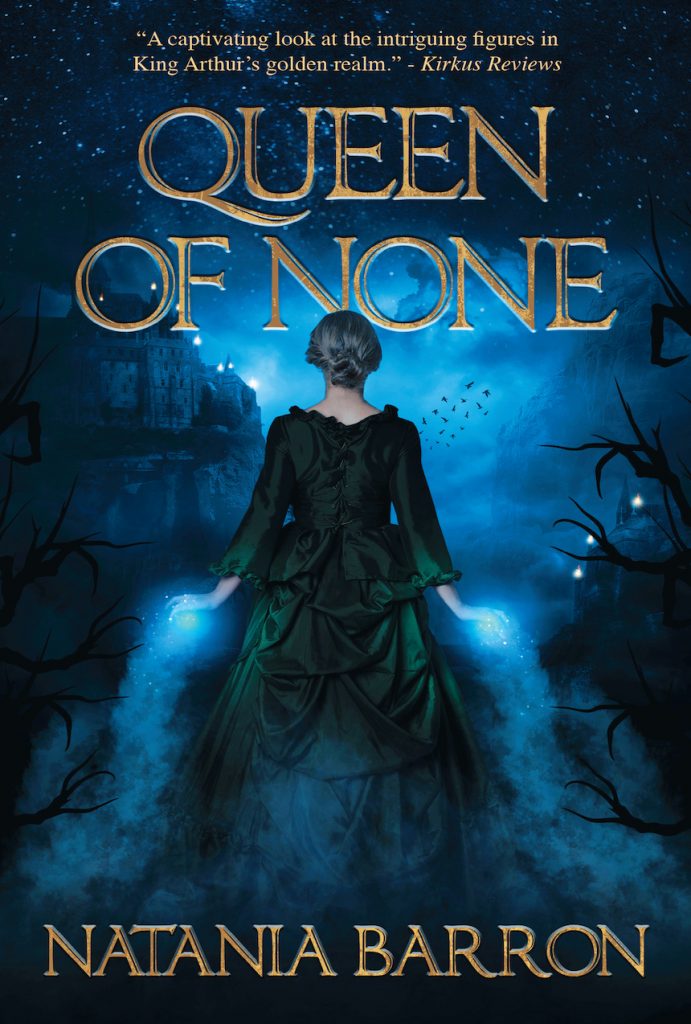 To help celebrate the launch of "Queen of None," Natania stopped by to answer a few questions. She actually filled out my *Entire* list of questions, giving me so many insightful answers, that I'm turning this into a two-part series.
So sit back, relax, and pick up that cup of tea while I step out of the way and let Natania take over…
ME: What drew you to writing?
NB:I was reading before I got into kindergarten, and I don't think I ever considered myself anything other than a writer. I just knew it was something that could be done, and I did it. I was such a voracious reader, and I still am. I think storytelling is just in my blood, somehow. Looking back, I know I was writing long stories (certainly longer than anyone else in class) in the second grade. And the idea of publication just seemed a natural conclusion!

ME: What is the hardest part about writing?
NB: Definitely balancing motherhood/parenthood and writing. Kids just don't care about your accolades or deadlines. They don't care about live video conferences. They just want what they want, and especially when they're young, you just have to find ways to make it work for you. It means being flexible and writing around them. Writing keeps me (mostly) sane, so it's essential that I learn to bend.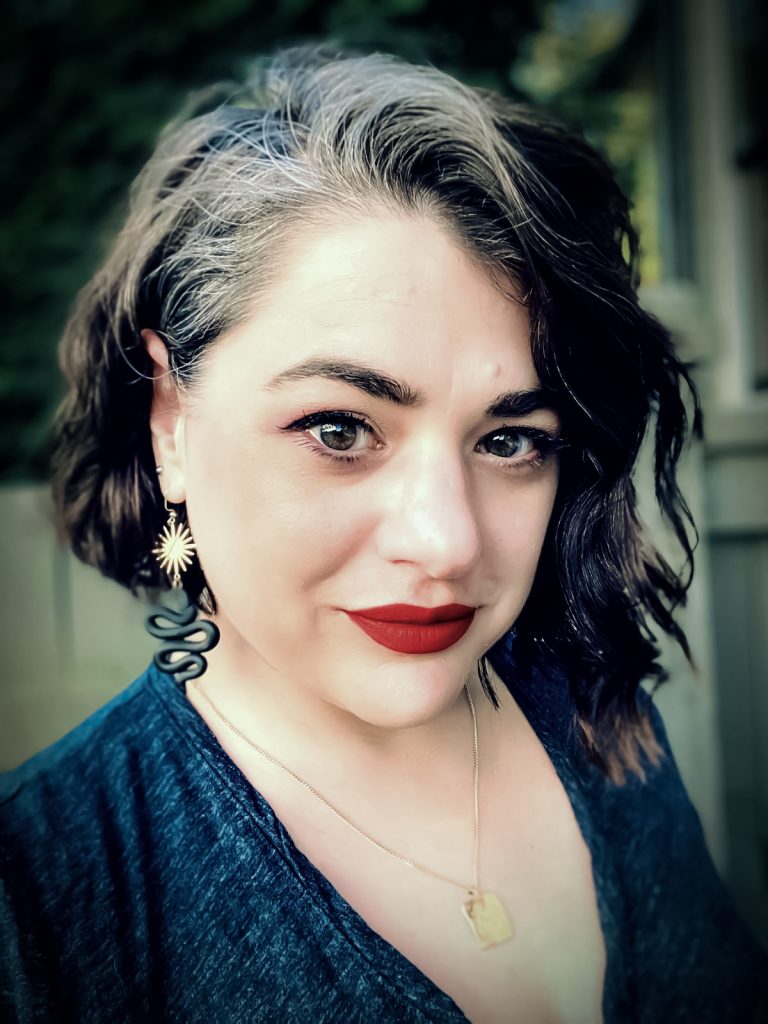 ME: If you could give Past You one piece of advice, what would it be?
NB: "You'll get there. You've got this. Don't be so hard on yourself." I lost a writing contest in elementary school, one that Jane Yolen oversaw. I mean, I won in the fantasy category. But I didn't win overall. And I sobbed for hours. I knew I was going to be a writer, and it seemed so unfair to my 11-year-old self. I've come a long way.
ME: What does a typical writing day look like? Any pre-writing rituals?
NB: Most often, I write in the evening. I put in my noise-canceling headphones, I put on some ambient music, and I go into the focus zone. Usually, there's tea involved.
ME: Where do you derive the most satisfaction from your writing?
NB: The editing process, definitely! It's where you can make yourself seem so much smarter than you are. Editing gives you this amazing chance to pull all the bits of character and plot together more tightly, to make language really sing, and to put a shine on the whole business. I just find the whole process so satisfying!
ME: What attracted you to your genre(s)?
NB: Oh gosh. Again, this just goes back to when I was barely a thinking human. I grew up in the 80s, so I had movies like The Last Unicorn and Labyrinth on repeat. Dark, atmospheric fantasy just has always appealed to me. I discovered Arthurian legends in college, and that is very much a kind of early dark fantasy: the kingdom is crumbling even as it's being made. I fell in love with the sweeping setting, the strange characters, and the deeper meanings of the stories.
###
Natania Barron believes in monsters and hopes you do, too. She's the author of dozens of short stories, a fistful of novellas, and a few novels. All of these works contain monsters of one variety of another, but not all of them wear monstrous skins.
When not traveling through imagined worlds, she lives in North Carolina with her family, where she traipses through the forest on a regular basis, bakes incessantly, drinks an inordinate amount of tea, and dreams of someday owning a haunted house of her own.
Her work has appeared in Weird Tales, EscapePod, Steampunk Tales, Crossed Genres, Bull Spec, and various anthologies. Her longer works run the gamut from Edwardian urban fantasy to tales of the rock and roll world. She is also the founder of The Outer Alliance, a group dedicated to queer advocacy in speculative fiction. She's also an outspoken advocate for mental health rights, particularly pertaining to her son Liam, who has autism.
###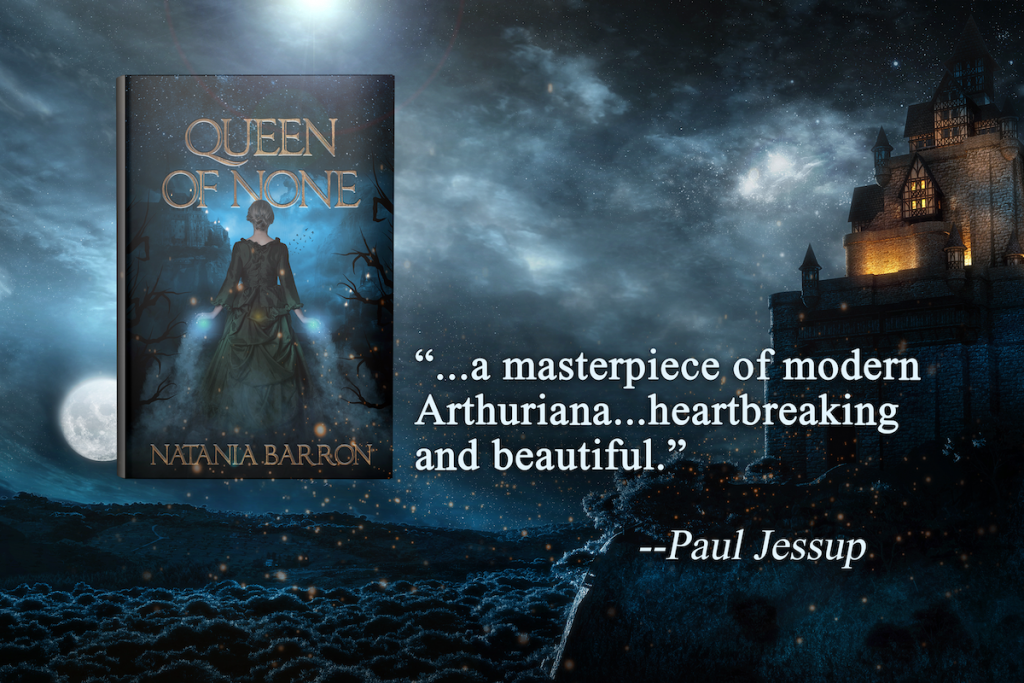 Thank you so much, Natania, for stopping by this week. And thank you, Reader, for being here with us. If you enjoyed this interview, you're going to love "Queen of None" which released on December 1st, and is available at Amazon or wherever you feed that reading craving!
Be sure to stop by next week for Part 2 of this amazing interview!!
You can Pick Up your copy of "Queen of None" from: