The day got away from me and left me with *very* few spoons. Still I wanted to get something up today.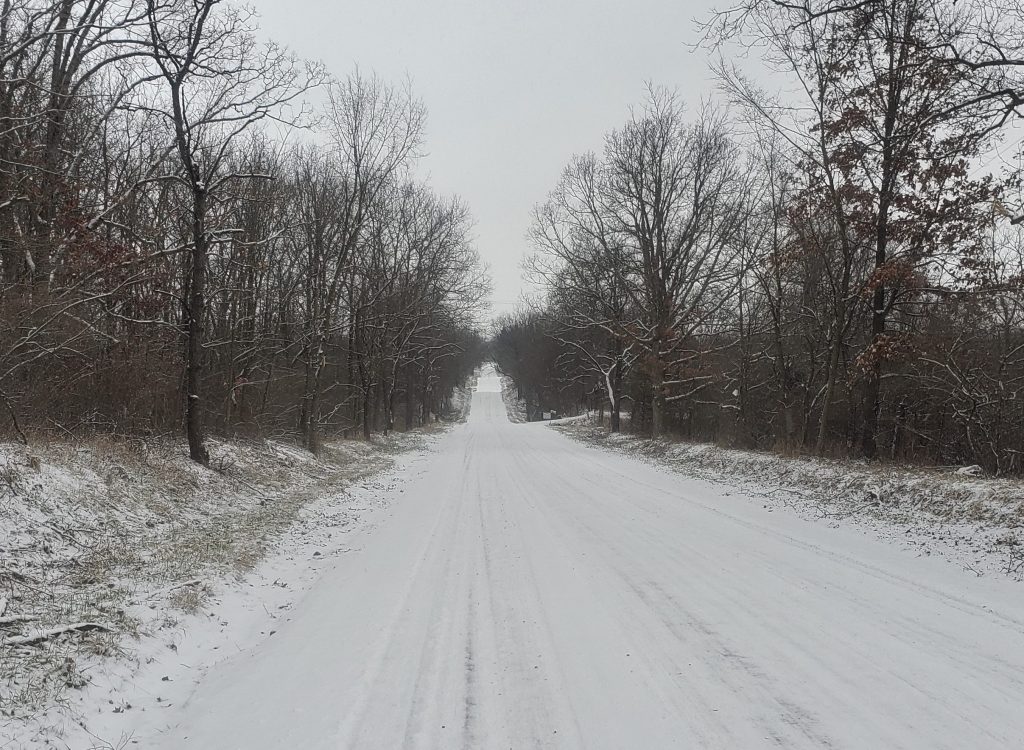 This is one of the roads I hit on my walks. You can see how it brought out the Winter Festiveness as it goes off into the distance.
Not a bad thing, to be looking off into the distance – or the future – this time of year.
See you on Thursday.
Be safe. Be Excellent to each other.