Welcome, everyone to another installment of Five Thing Thursday and…
Here are Five Things I want you to Know:
Thing #1:  Warmer weather is upon us. When you go out to enjoy it, don't forget the sunscreen!
Thing #2: The time has come to do some Spring Cleaning on my Twitter timeline.  
Thing #3: I can't be sure but, last night, I thought I saw a bat flying around the front yard.
Thing #4: This week's Audio Landscape has been brought to you by… Elton John.
Thing #5: Simply walking to Mordor: So far I have walked 33.88 miles. I'm still in the Shire, somewhere around Budgeford.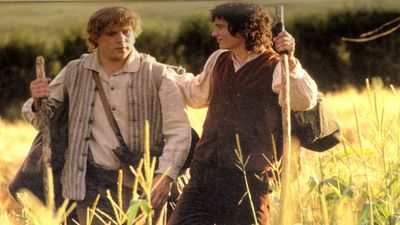 ###
What am I reading this week?
Hunted by Kevin Herne
Annihilation Aria by Michael R Underwood
How have I been relaxing and refilling the well?
I've had the week off, so there's been plenty of well refilling…and just being.
###
Be sure to check out the Freebies Page for story Excerpts.
If you've read, and enjoyed any of my books, please consider leaving a review:
See you on Sunday!
Until then…
Be safe. Be Excellent to each other.