Welcome, everyone to another installment of Five Thing Thursday and…
Here are Five Things I want you to Know:
Thing #1: Yesterday, I had surgery for what will probably (if the odds bear out) be kidney cancer.
Thing #2: This morning – though hopefully after this post goes live I will have woken up from my first overnight stay at a hospital.
Thing #3: The Pre-Procedure Covid swab was much better than I'd heard.
Thing #4: This week's Audio Landscape has been brought to you by… Amaranthe
Thing #5: Simply walking to Mordor: This week I've walked 9.09 miles bringing my total to 189.57 miles from Bag-End. I'd hoped to make it to Rivendell by this time but…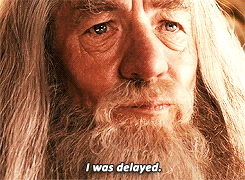 ###
What am I reading this week?
Shattered by Kevin Hearne
Annihilation Aria by Michael R Underwood
How have I been relaxing and refilling the well?
I'll be getting plenty of rest this week. I practically won't have any choice, considering the weight restrictions, etc. I'll be under.
###
Be sure to check out the Freebies Page for story Excerpts.
If you've read, and enjoyed any of my books, please consider leaving a review:
See you on Sunday!
Until then…
Be safe. Be Excellent to each other.