Welcome, everyone to another installment of Five Thing Thursday and…
Here are Five Things I want you to Know:
Thing #1: Recovery is going well. I'm nowhere near being fully recovered and may not be for some months yet – not to the point where I was walking several miles a day and doing a bit of jogging. That's a long term goal, but things are headed in the right direction.
Thing #2: After nearly a week, post procedure, I started Writing again on Tuesday. It felt great.
Thing #3: I'm entering the mental stage where I *Need* to organize things. It's probably because I'm limited to what I can do physically (Recovery is both physical and mental – which will probably be a blog post topic later).
Thing #4: Playing on the Mental Jukebox right now: "Strong (feat. Noora Louhimo)" by Amaranthe
Thing #5: Simply walking to Mordor: Naturally, I haven't been doing any walking this week. For the time being, I'll be camping out on Amon Sul with Aragorn – Not a bad way to spend the time. Interestingly my incision pattern is vaguely hand-shaped. Perhaps I'll say that I was attacked by a Ring Wraith with those sharp, pointy gauntlets.
I'll be here until I get the restrictions lifted. For those of you who are waiting for me in Rivendell, I'm sorry…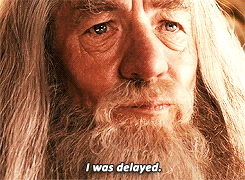 ###
What am I reading this week?
Shattered by Kevin Hearne
Dead Space by Kali Wallace
How have I been relaxing and refilling the well?
I have been doing nothing but relaxing. Ok, that's not entirely true. Sitting idle is difficult and, I do have to get up and move every hour or so, and when I'm up, I really want to do *Something.* That said, I have been off my feet a lot – which is good – and much Rugby has been watched, books read, and games played.
###
Be sure to check out the Freebies Page for story Excerpts.
If you've read, and enjoyed any of my books, please consider leaving a review:
See you on Sunday!
Until then…
Be safe. Be Excellent to each other.