Hey there, Everyone!
This week, I've got the great pleasure to host my friends, Jean Rabe and Donald J Bingle!
If you've been following them on Twitter (This is a good idea. You can find them @donaldjbingle and @jeanerabe then you know that they've got a new book out, called: The Love-Haight Case Files, Book 2: Fighting for Other-Than-Human Rights.
Have a look at this cover: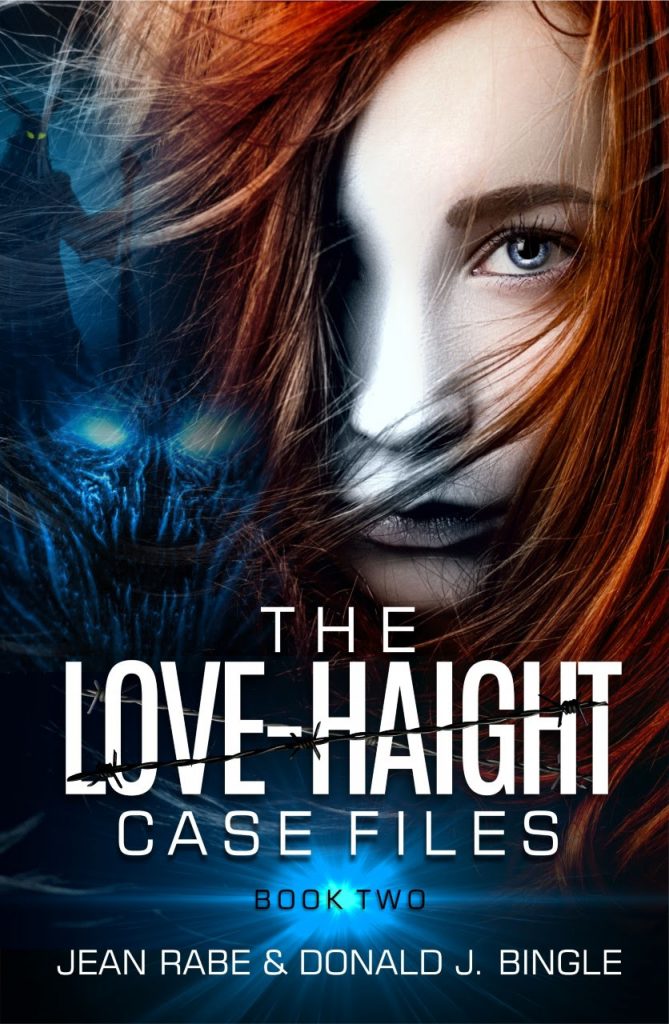 To help celebrate, I am pleased to say that I have been given the opportunity to host an excerpt from The Love-Haight Case Files, Book 2: Fighting for Other-Than-Human Rights
So, without further ado, here's the excerpt!
They ate lunch at Fog Harbor Fish House on Pier 39. Or rather Evelyn ate and Thomas watched her. She ordered the salmon club salad topped with lemon vinaigrette and lemon ranch. Thomas would have selected the shrimp brochette with garlic mashed potatoes, sautéed vegetables, and drawn butter; he'd had that several times during his living years and thought the flavors amazing.
It looked like Evelyn was enjoying her meal; he could see it in her eyes. Thomas missed eating, missed many of the things that death denied him—taste, scent, touch. He wished he could touch Evelyn. The sun coming in through the window caused her face to practically glow, and the smattering of freckles across her cheeks gave her a youthful appearance.
Murphy had chattered about how much she'd loved Nathaniel Jackson. Thomas more than understood being in love, as the object of his affection sat across the table, spearing pieces of salmon on her fork. He'd just never admitted his feelings to Evelyn when he'd been alive—hadn't realized the depth of his affection then. Still hadn't told her. He once wondered if his love of the law had tethered him to the earth after his murder, kept his spirit from drifting to wherever most spirits went. Now he was pretty sure it was Evelyn who held him here. Thomas sensed she felt something for him, too … not that they could do anything about it.
"I thought the nixie would have been more … I dunno … broken up about Nathaniel Jackson's death. She cried a little, talking about him, but not the all-consuming grief I thought a fiancé should show." Evelyn set her fork down and sipped her iced tea, looking over the rim of the glass at him. "Maybe nixies just don't demonstrate emotions like—" She glanced out the window to watch a gull hovering. "I need to research nixies. I'm curious if they're all so talkative. God, I can't imagine that anyone could put up with all her blathering. Maybe that's what she and Jackson argued about … her talking so much."
"I know a little about nixies," Thomas said, drawing her attention back. "Pete pulled up the Wikipedia entry last night during one of his World of Warcraft breaks." Thomas relied on the gargoyle to operate the computer; ghost fingers couldn't manage the keys, and he'd not found any voice-activated software that worked well enough.
"So, nixies—" She went back to eating her salad.
"They're called water people, nixies and Rusalkas, and they look similar. The latter have Slavonic origins. A girl who drowns becomes a Rusalka, and her sole aim is to drown others. Might be why the detectives listed Murphy as a Rusalka in the booking file, and maybe why they think she drowned Jackson."
"Maybe. But they have some sort of evidence to charge her, right? Otherwise, it's all circumstantial. What else?"
"Nixies trace to Ireland and Germany. They're not known for harming people and have been helpful to fishermen from time to time. Some have even married humans. Like Murphy was going to marry Nathaniel Jackson."
Evelyn fixed him with the stare she used in court. "So … what else, Thomas? There's something else. Spit it out."
"Nixies are said to dance on the surface of the water if someone just drowned or is going to drown soon."
"And Murphy was seen dancing."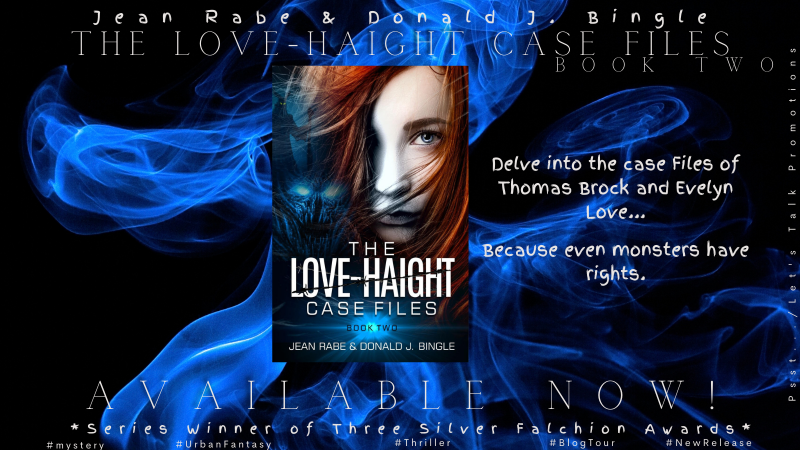 ###
About Jean
USA Today best-seller, Jean Rabe's impressive writing career spans decades, starting as a newspaper reporter and bureau chief.
From there she went on to become the director of RPGA, a co-editor with Martin H. Greenberg for DAW books, and, most notably, Rabe is an award-winning author of more than forty science fiction/fantasy and murder mystery thrillers.
She writes mysteries and fantasies, because life is too short to be limited to one genre–and she does it with dogs tangled at her feet, because life is too short not to be covered in fur.
Find out more about her at www.jeanrabe.com, on social media, or sign-up for her newsletter here: https://jeanrabe.com/sign-up-for-my-newsletter/
About Donald
Donald J. Bingle is the author of eight books and more than sixty shorter works in the horror, thriller, science fiction, mystery, fantasy, steampunk, romance, comedy, and memoir genres, including the Dick Thornby Thriller series (Net Impact; Wet Work; Flash Drive), Frame Shop, a murder mystery set in a suburban writers' group, Forced Conversion, a near future scifi thriller, GREENSWORD, a darkly comedic eco-thriller and (with Jean Rabe) The Love-Haight Case Files, Books 1 & 2, a paranormal urban fantasy series about two lawyers who represent the legal rights of supernatural creatures in a magic-filled San Francisco. He also edited Familiar Spirits, an anthology of ghost stories. More on Don and his writing can be found at www.donaldjbingle.com and on social media. Sign-up for his newsletter here: https://www.donaldjbingle.com/newsletter-sign-up
###
Huge thanks to Jean and Donald for stopping by this week. The Love-Haight Case Files, Book 2: Fighting for Other-Than-Human Rights is out right now!
Check it Out on Amazon: http://mybook.to/LoveHaightBk2