2019:
These are the places where I know I'm going to be. Check back often, because you never know…
ConFusion – January 17th – 20th
At the
The Dearborn DoubleTree. Which is located at 5801 Southfield Expressway, Detroit, MI 48228.
Friday, January 18th:
8:00 PM – Erie Room:
Food, Flavor, and Culture In Secondary Worlds
* We live in a world where food and flavor profiles are closely linked with culture and family–be it handed-down recipes or the smells and tastes of particular ingredients viscerally signalling home. How can we incorporate distinct foods and food aesthetics into our secondary worlds to create a sense of place and culture? When is it the right choice to incorporate real-world foods that will be familiar to readers, and when is it better to invent new dishes?
Saturday, January 19th:
2:00 PM – Dearborn Room:
The Stories We Pass Down
* The central conceit of The Princess Bride was that Goldman wanted to share S. Morgenstern's classic–his childhood favorite–with his own kid. This is a relatable experience for many readers. But many of us find ourselves in Goldman's shoes: trying to manage our disappointment that our kid could barely choke down the first chapter of our childhood favorite. How do we decide whether a book we loved as a kid is a good fit for our own kids, and when they're old enough to appreciate it? How can we share our favorites with our kids in a way that respects their individual taste?
6:00 PM – Rotunda:
Reading
*Come hear me read an excerpt from one of my published stories…or maybe from something that nobody's ever heard before.
7:00 PM – Warren Room:
Communication During the Apocalypse
* Losing the internet has become a shorthand for the apocalypse in science fiction. When the internet goes down, what other options might we have? From Ham Radio to the postal service to Incan knots carried by trained birds, does losing the internet have to mean instant disaster?
Balticon 53 – Date: May 24-27, 2019
Location: The Renaissance Baltimore Harborplace Hotel
Baltimore, Maryland
I don't have a panel schedule yet, but when I do, I'l post it here.
The Return of the Two Questions with… Blog Tour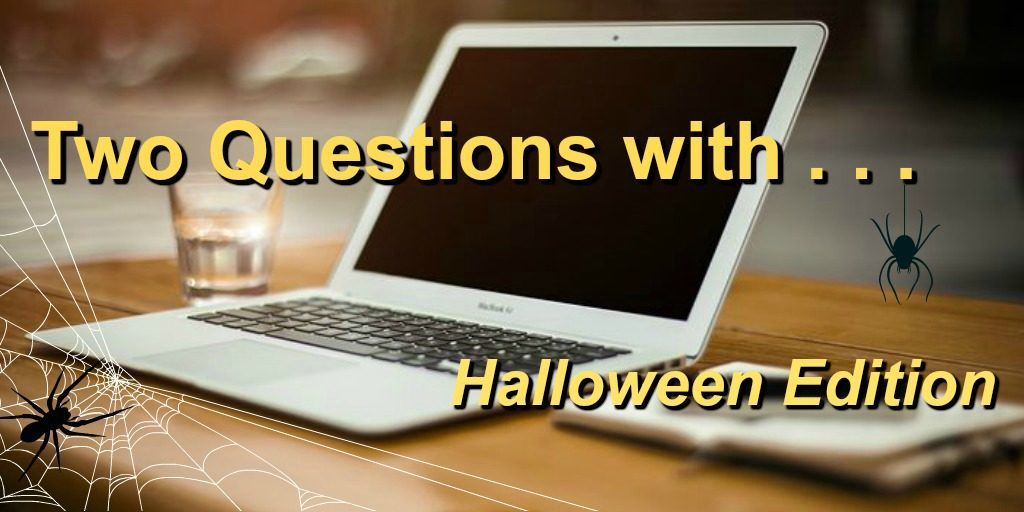 It's October, which means many creative minds are starting to turn toward the spooky, fanged, clawed, and winged. To celebrate, a small coven of writers has emerged from the darkness to share their harrowing delights with you. Each week, we will tour each other's blogs and answer questions about our favorite spooky shenanigans.
I am so jazzed to be hosting the following great authors on these dates:
October 1 – Janet Walden-West
October 8 – Pat Esden
October 15 – Anne Raven
October 22 – R. J. Theodore
October 29 – K Bird Lincoln
Come join us for a terrifyingly good time!!!
Two Questions with… Blog Tour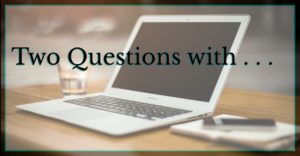 Starting Monday, June 11th, I'll be participating in a blog tour with three other wonderful authors. Each week, we'll be answering two questions in a mini interview, hosted on our respective blogs.
I'm jazzed to be hosting the following authors on these dates:
June 11th – Janet Walden-West
June 18th – Pat Esden
June 25th – Anne Raven
So, stayed tuned, and keep an eye on the tour for all the interviews!
These are the places where I know I'm going to be. Check back often, because you never know…
2018
Balticon
May 25th – 28th, 2018
The Renaissance Baltimore Harborplace Hotel
Baltimore, Maryland
Friday, May 25th:
5:00 pm: When to Tell Instead of Show – Room 9029
"While writers are told to "show, not tell," there are times where showing is insufficient. What are these times and how do you know how much to share?"
8:00 pm: Writing Major Minor Characters – Room 8029
"They may not be your protagonists, but minor characters need to be fleshed out just as much as the heroes. How do minor characters enrich a story, and how can we make them interesting without letting them steal the spotlight?"
Saturday, May 26th:
1:00 pm: Broad Universe Rapid-Fire Reading – Kent
"The authors of the Broad Universe writing organization share excerpts from their upcoming works."
7:00 pm: Reading – St. George
"Come on down to the St. George room and stuff your ears with some awesome stories from me, Danielle Ackley-McPhail, and Michelle Sonnier."
(Full Disclosure: This is not the actual panel description, but it might as well be. Danielle and Michelle are awesome. I clean up pretty well, myself.)
Sunday, May 27th:
3:00 pm: Cutthroat Fiction – Pride of Baltimore II
"A panel of writers will create flash fiction pieces in front of the audience – who will get to sabotage them by taking away words or creating silly rules"
(Author's note: You think you can trip us up? Bring it on.)
5:00 pm: Diversity Readers and Why You Need Them – Homeland
"No matter one's background or life experiences, everyone has blind spots. Diversity readers help illuminate what an author may be missing. How can writers find and properly compensate diversity readers?"