Hi there, Everyone!
Just a quick note to let you know where (and when) I'm going to be during the convention. There was a small kerfluffle with scheduling and I am waiting to hear which panels I will actually be on.  Honestly, though, I'l probably still attend them anyway.
I'm going to take the stance that I've already landed everything I signed up for and post the schedule below.
Balticon 50 Schedule
Friday, May 27th
1. Flipping the Script – Does Gender Change the Story?  7:00 Pm – 7:50 Pm (James room)
2. Friday Face Time – Meet the Guests   9:00 Pm – 10:30 Pm (Con Suite and Homeland)
3. Created Religions in SFF   11:00 Pm – 11:350 Pm  (Parlor 8059)   Bring a drink, this will be interesting.
Saturday, May 28th
1. Creating Believable Villains  Noon – 1:20 Pm  (St. George Room)
2. Social Media for Authors 3:30 Pm – 4:20 Pm (Parlor 9029)
3. Something Different 5:00 Pm – 5:50 Pm  (Parlor 9029)
4. Finding your Niche 10:00 Pm – 10:50 Pm (Parlor 9029)
Sunday, May 29th
1. The E-Spec Books  Launch Party for the Weird Wild West, Gaslight and Grimm, The Side of Good/The Side of Evil, and The Dogs of War-Reissue books.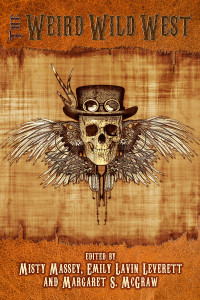 Join me and a whole bunch of my fellow authors at the MD Salon B (The New Garden Room) for Books, Writers, Food, Fun, and Prizes.  I'll be there from 7:00 Pm – 8:00 Pm.
2. "How Do You Do It?" – Creating Around a Day Job  8:00 Pm – 8:50 Pm (Guilford Room)
3. I'll be part of a Reading block along with Arinn Dembo, Darrell Schweitzer, and Michael Spence  9:00 Pm – 9:50 Pm (St. George Room)
Monday, May 30th
1. Consequences 9:00 Am – 9:50 Am (Parlor 9059)
And that's my Weekend!!
If you're in the area, stop by.  I'd love to meet you!
Time: 2:51 Pm – ish
Music: Well…there wasn't any this time around.  Pretty damn unusual…