Hi there Everybody!
Guess who gets to host one of the stops on David B. Coe's Children of Amarid Blog Tour?
I do! Woo Hoo!
On top of that, David agreed to a little Q & A Session. How cool is that?
So, without further ado, here is my conversation with David B. Coe.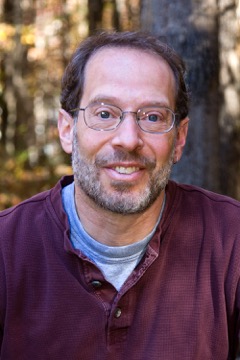 Me: You're a different writer now, than you were when Children was first published. As you were re-reading the story, did you see traces of the writer you were to become?
DBC: Absolutely. I found a good deal that I wanted to change — I make no secret of that in the new Forward to the revised book. But I also saw in those pages so much that laid the groundwork for the career I've enjoyed so far. Much of my subsequent work has blended genres — my Thieftaker books (written as D.B. Jackson — http://www.dbjackson-author.com) mix mystery with historical fiction and urban fantasy; my Case Files of Justis Fearsson are contemporary urban fantasies with a strong mystery element, and even a bit of a Western feel; my Winds of the Forelands books were epic fantasies that had elements of mystery and the intrigue of a political thriller; Blood of the Southlands was a sort of medieval, magical, medical thriller.
My interest in blending genres and subgenres began with Children of Amarid and the LonTobyn books, which were epic fantasies with elements of science fiction thrown in. They are essentially a first contact story — the series begins with a pastoral, magical society fighting off an invasion from a technologically advanced land.
The LonTobyn books also center not on magic or action or twisty plotting — though all those elements are there — but rather on character. And strong, complex characters remain at the core of all that I write. So while I feel that I've grown as an author over the years, I retain the creative sensibilities I had when I began my career.
Me: How much freedom did you have to make changes? Was there anything that was off the table?
DBC: Editing the books was entirely my idea. For years, I've wanted to go back and work on these books. They were award winners, the books that launched my career, but I've long been aware that the prose in these books, particularly in the first volume, was not quite at the level that I've reached in years since.
My publisher, Lore Seekers Press, was fine with this and set no limits on what I could and couldn't change. I, on the other hand, set some firm boundaries. A lot of people read these books back when they were first released in the late '90s and loved them, and I wanted to keep the series as true to that original version as I could. So while I polished and tightened the prose, I didn't change anything with respect to character, plot, world building or magic system. All that remains exactly as it was.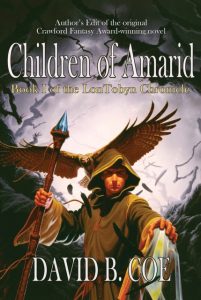 Me: What does it feel like to be relaunching this title?
DBC: I'm excited! As I say, publishing the LonTobyn Chronicle was my first big break as a writer. These books won the Crawford Fantasy Award, which established me in the fantasy field, and they sold fairly well, which enabled me to build on this first career step and publish the sixteen novels I've put out since. The books have always been dear to me. But I've also been aware of their flaws, specifically with respect to the writing, which suffered from many of the mistakes first time writers tend to make. I overwrote parts of the story, I relied too heavily on adverbs, and I explained so many things that didn't really need explaining.
As I've learned to trust myself and my story telling skills, I've broken these bad habits. So being able to go back now and revise the books is great fun. I can finally re-release these books in a way that celebrates the things I always loved about the story — the characters, the magic, the narrative twists and turns — while repairing those things that needed fixing. The result is something of which I'm doubly proud, since it reflects both my first achievement as a professional author, and my growth in the years since.
Me: What did you enjoy the most about the story this time around?
DBC: I enjoyed much of what I found in the story. Characters, moments of dialog, the battle scenes. For all my eagerness to improve some of the writing, I found a lot here to like. But what I enjoyed most was the passion that lies at the foundation of the entire work. I might have been a newbie, still learning my trade, but I loved writing this book the first time around. I was incredibly excited and deeply grateful to have the opportunity to publish my first novel. (I sold the book on a partial submission — 5 chapters — and so knew as I wrote most of it that it would be published.) And I think that excitement, and the ambition behind the story I was trying to tell, comes through. I was so passionate about this novel, and I had been wanting to write it for so long — for years it had percolated in my imagination. I think that's what I loved about it the most this time through. I had the chance to relive that joy of a lifelong dream realized.
Me: As you were writing the story, initially, there were bound to be some "Wow, this is cool!" parts of the story. Did those parts hold up over time for you or did you discover/rediscover other points of "Coolness"?
DBC: From the very beginning, I have loved the magic system in the LonTobyn books. Magic comes from a psychic bond that mages form with their familiars, which are almost always birds of prey — hawks, owls, and eagles later in the series. I'm an avid birdwatcher and have been since I was a little kid. I've always been fascinated and awed by the power and grace of raptors and owls. So that was the cool part of writing the original book. And, I have to admit, I found it just as cool this time around. Of all the magic systems I've written in my career — and I've created quite a few — this is still the one I'd most like to have access to in real life. I want a hawk or owl as my familiar. I want to share my thoughts with a bird of prey. And yeah, I'd like to be able to access magic with a thought.
I want to take up some space here to say a *Huge* thank you to David for stopping by!
Make sure that you make it all the way down to the bottom of the post for a link to some heavily awesome giveaways!!
About CHILDREN OF AMARID:
CHILDREN OF AMARID is the first volume of the LonTobyn Chronicle, David B. Coe's Crawford Award-winning debut series. This is the Author's Edit of the original book.
For a millennium  the Children of Amarid have served the people of Tobyn-Ser. Drawing upon the Mage-Craft, which flows from the psychic bond they forge with their avian familiars, the Mages of the Order have fulfilled their oaths by healing the injured and ill, repelling invasions by the land's enemies, and caring for the people in times of crisis. They are governed by laws handed down by Amarid, the first of their kind, who committed the Mage-Craft to the people's protection. Only once in a thousand years has a mage defied those laws. Theron, a contemporary of Amarid, sought to use his powers to gain wealth and glory. For that he was punished, though not before he brought down a terrible curse on his fellow mages and all who would come after them.
CHILDREN OF AMARID (The LonTobyn Chronicle, Book 1) | David B. Coe | Lore Seekers Press | $4.99 eBook/ $18.95 Paperback | 384 pages | June 22, 2016 | ISBN: 978-1622680498 |
Goodreads: Children of Amerid
Amazon: Children of Amarid
Barnes & Noble: Children of Amarid
Books-A-Million: Children of Amarid
About David B. Coe:
David B. Coe, who also writes as D.B. Jackson, is the award-winning author of nineteen novels and more than a dozen short stories.
Writing under his own name, he has most recently completed a contemporary urban fantasy called the Case Files of Justis Fearsson, published by Baen Books. The first two books,SPELL BLIND and HIS FATHER'S EYES came out in 2015. The third volume, SHADOW'S BLADE, has recently been released.
Writing under the D.B. Jackson pen name, he writes the Thieftaker Chronicles, a series set in pre-Revolutionary Boston that combines elements of urban fantasy, mystery, and historical fiction. All four books in the series, THIEFTAKER, THIEVES' QUARRY, A PLUNDER OF SOULS, and DEAD MAN'S REACH, are available from Tor Books.
David is the author of the LonTobyn Chronicle, his debut trilogy, which received the Crawford Fantasy Award as the best work by a new author in fantasy. He has also written the critically acclaimed Winds of the Forelands quintet and Blood of the Southlands trilogy, and the novelization of director Ridley Scott's movie, ROBIN HOOD, starring Russell Crowe. David's books have been translated into a dozen languages.
He received his undergraduate degree from Brown University and his Master's and Ph.D. in U.S. history from Stanford University.  He co-founded and regularly contributes to the Magical Words group blog (http://magicalwords.net), a site devoted to discussions of the craft and business of writing fantasy, and is co-author of How To Write Magical Words:  A Writer's Companion.
Find David online at his website http://www.davidbcoe.com, on Twitter, on Facebook or sign up for his newsletter.
Time 9:09 Am-ish
Music: Blind Guardian – The Ninth Wave