This week I am very happy to host my friend Pat Esden on the second round of the "Two Questions With…" blog tour.
Huge thanks to Pat for taking the time to participate. I'm really glad you came along for the ride.
Now I'm going to step out of the way and let Pat do her thing: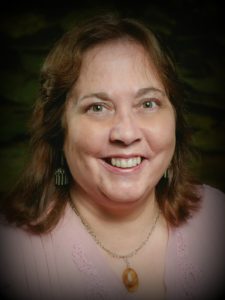 Hi everyone—and a huge thank you to Ken for inviting me to be here today. My name is Pat Esden. I'm the author of the Dark Heart series and the Northern Circle Coven series. My novels are contemporary paranormal for adults with a touch of darkness and strong romantic elements.
What attracted you to your genre(s)?
I write fantasy set in the contemporary world because I love the idea of magic being within our grasp. What if the things we dream about or imagine are real, the dangerous and the wonderful? I also like how fantasy can empower the average person to make a huge difference, something I believe we are capable of doing with or without magic.
Do you see any issues in your genre and how are you addressing them?
I wouldn't say as much issues as the importance of keeping up with the fast sweeping changes in my chosen genres. I straddle the line between romance and fantasy. My books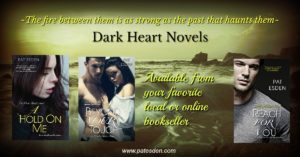 feature some open door sex, so things like consent, safe sex, as well as gender and sexual identity need to be considered at length when I develop my stories and characters. Today's romance novels are not the same as the bodice rippers from the distant past, but they also are different from the romance of even five years ago. Reading newly published books and being aware of changes is beyond important.
PRE-ORDER TODAY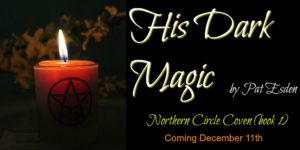 HIS DARK MAGIC (Northern Circle Coven series book 1)
Its power is legendary. It can fulfill every impossible magical desire. But for one young witch seeking redemption, the Northern Circle coven will challenge her skills—and her heart—beyond measure.
One tragic impulsive mistake made Chloe Winslow an outcast to her influential magic family. As a medical student, she wants to combine science with sorcery to heal those she hurt and right her wrongs. But brilliant, charismatic Devlin Marsh re-routes her plans with a once-in-eternity offer: membership in the exclusive Northern Circle, a mysterious Vermont coven known for pushing the limits.
Enthralled by Devlin and their mesmerizing mutual attraction, Chloe makes a dangerous sacrifice to help the Circle's high priestess awaken Merlin himself—and learn his timeless cures. But a foreshadowing soon causes Chloe to doubt the Circle's real motives, as well as Devlin's . . .
Now Merlin's demonic shade is loose in the human world, while Chloe and Devlin's uneasy alliance will pit them against ancient enemies, malevolent illusions, and shattering betrayal. And with the fate of two realms in the balance, Chloe must risk her untried power against a force she can't defeat—and a passion that could destroy her.
|BARNES & NOBLE | KOBO | IBOOKS | AMAZON |
BIO:
Pat Esden would love to say she spent her childhood in intellectual pursuits. The truth is she was fonder of exploring abandoned houses and old cemeteries. When not out on her own adventures, she can be found in her northern Vermont home writing stories about brave, smart women and the men who capture their hearts.
She is the author of the contemporary paranormal Dark Heart series from Kensington Books, and the upcoming Northern Circle Coven series. Her short fiction has appeared in a number of publications, including Orson Scott Card's Intergalactic Medicine Show, the Mythopoeic Society's Mythic Circle, George Scither'sCat Tales Anthology, and the Fragments of Darkness anthology.
WEBSITE |GOODREADS |FACEBOOK|TWITTER | BLOG |PINTEREST|
###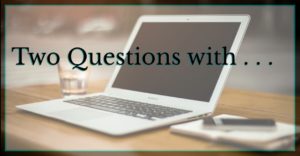 Thanks for stopping by. Be sure to check out the other blogs on the tour today:
And be sure to stop back next week for another Two Questions With…