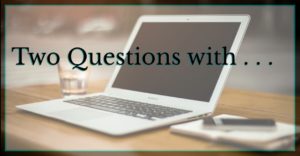 This week I am very happy to host my friend Anne Raven on the third round of the "Two Questions With…" blog tour.
Huge thanks to Anne for taking the time to participate. I'm really glad you came along for the ride.
Now I'm going to step out of the way and let Anne do her thing: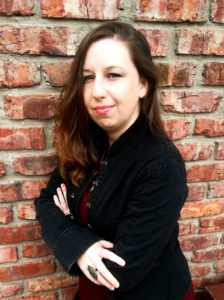 Thank you, Ken, for hosting me on your blog today as part of our "Two questions with…" series. I'm Anne Raven, and I write romance, anything from suspense to paranormal.
1. If you could give Past You one piece of advice, what would it be?
Embrace the writing community!
It took a very long time for me to find my perfect critique partners. I tried several different avenues, searching for writers with a similar critique style to me, who were not only wonderful writers who wrote books I was excited to read, but also gave honest, helpful feedback. Last year, I entered Pitch Wars, and it's been the best way to find my community of writers. I've gained wonderful friends and awesome critique partners, writers who are there for me and support me no matter what.
Having a support system in place is extremely important in any situation, but I think writing can be isolating if you don't embrace the amazing community out there, waiting to welcome you. I know it's tough if you're an introvert like me, but those connections can make all the difference in your writing life. I don't know what I'd do without my writer friends. They mean the world to me.
2. What is your "Go-to" thing that you treat yourself to when you finish a first draft?
This depends, really. I've treated myself to reading a new book, or spending some time on a painting I've been putting off (I've been known to dabble, but nothing serious), or maybe a little baking time. Most often the treat is to get stuck into a shiny new project or dive into revisions straight away.
However, when I finished drafting my last manuscript, I treated myself to binge re-watching the entire Roswell series. Yes, the 1999 TV series. I loved it as a teen, and I'd been dying to watch it again, despite not being a huge TV person. So, the minute I wrote those final words, I dove into Roswell, and was not disappointed. It was the perfect thing to give my brain a rest, to get lost in something else, something I hadn't created, and because I'd already seen it as a teen, I sort of knew what was going to happen. It was easy and fun, exactly what I needed after writing an emotionally taxing draft. The best part was that it refueled my creative well, and I think that's the ideal "treat" for any writer.
###
Bio
Anne Raven was born and raised along the windy coast of South Africa, and can assure everyone there are no lions roaming the streets—unless you count the feral cat next door. When not reading or writing, you'll find her being bossed around by her adorable niece, taking freshly baked goods from the oven, or drinking too much coffee. Her romantic suspense IN THE NAME OF THE MOTHER was showcased in Pitch Wars 2017. Anne is represented by Amanda Jain at BookEnds Literary Agency.
WEBSITE
Anne Raven
BLOG
TWITTER
INSTAGRAM
PINTREST
###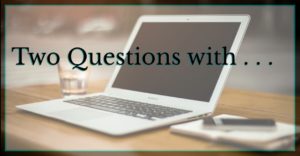 Thanks for stopping by. Be sure to check out the other blogs on the tour today: