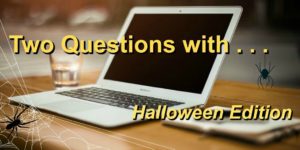 Two Questions with… has returned from the grave, and this week I am very happy to host my friend Janet Walden-West on the first round of the "Two Questions With (the Halloween Edition)…" blog tour.
Huge thanks to Janet for taking the time to participate. I'm really glad you came along for the ride.
Now I'm going to retreat back into the shadows and let Janet do her thing: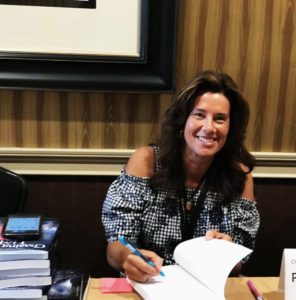 Ken,
Thanks for being crazybrave kind enough to invite me to drop by again and talk creepy things and dark doings during the first part of the "Two Questions With…Halloween Edition" blog hop.
How do you handle frightening elements in your writing?
With great gusto?
Seriously, though, gore and fright are a given in my genre. Urban Fantasy is predicated on some form of supernatural "other" being out there, either lurking in the shadows or bent on dominating humanity. Readers are prepared to be thrilled and horrified. That means I don't worry about dropping in Red Wedding style surprises, as long as it fits the plot and characters' motives.
I'm a huge fan of a slow build, and subtle terror—the kind that creeps up on you, and is looking over your shoulder, hot breath tickling your neck, long before you realize you aren't alone in the dark.
What is your favorite part of the Season?
Hmm. A holiday where I don't have to cook, I'm not inundated by visiting relatives, and it's candy as far as the eye can see. Need I say more?
Seriously though, for some of us Fall and Halloween are part of a larger spiritual or religious tradition. Nippy mornings and falling leaves bring a feeling of change and new possibilities, along with that one night when the veil between worlds feels thinner, and ancestors and loved ones are closer.
###
BIO
Janet Walden-West lives in the southeast with a pack of show dogs, a couple of kids, and a husband who didn't read the fine print. She has an unseemly obsession with dusty artifacts, great cars, and bad coffee. A founding member of the East Tennessee Creative Writers Alliance and The Million Words craft blog, she is also a member of Romance Writers of America member. She pens Urban Fantasy that escapes the neat confines of the city limits in favor of map-dot hillbilly towns, and inclusive Romantic Suspense and Contemporary Romance. A #PitchWars alum, her first short story, Road Trip, is included in the Chasing the Light anthology.
Find Me At:
Website: http://www.janetwaldenwest.weebly.com
Twitter: @JanetWaldenWest
Instagram: janetwaldenwest
###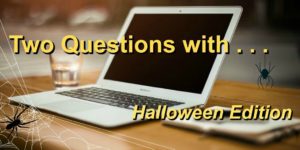 Thanks for stopping by. Be sure to check out the other blogs on the tour today. They are not for the faint of heart. Ye have been warned…