Happy Wednesday Everybody!!
You are now officially half-way through the work week. Why not celebrate with the adult beverage of your choice and a good book.
Speaking of Good Books, today I'm hosting my friend Gail Z. Martin on her Scourge and Vengeance Blog tour.

Gail agreed to stop by for a a quick Q&A  session, so let me step right on out of the way.
Before I do, let me encourage you to read all the way to the bottom of this post for a chance at some cool giveaways!!
Me: "What is one thing that you've done for research that you've struggled to explain to a non-writer?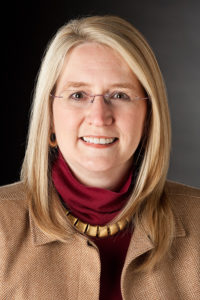 GZM: Probably the time Larry and I arranged a private tour of a cemetery in Pittsburgh, and then had to explain why we were blocking out a gun battle and hunching down behind monuments to see where the line of sight would be to shoot people…..That was for Iron and Blood. The tour guide was a little appalled.
Me: Do you see any issues in your genre and how are you addressing them?
GZM: I think that it's great to see writers adding more character diversity of all kinds—racial, sexual orientation, gender (adding women, yes, but also gender fluid, non-binary, and other characters), a variety of ages and physical abilities, mental health issues, body types—moving beyond the square jawed hero and the beautiful heroine. I also like to flip stereotypes and expectations, so that you might think you know what a character will be like, but you'll be surprised. It's also great that authors who are knowledgeable about non-European cultures are writing authentically in those settings.
Me: What is the hardest part about writing?
GZM: Having to say good-bye to characters at the end of a book, even if it's just for a while!
Me: What is your ""Go-to"" thing that you treat yourself to when you finish a first draft?
GZM: I get to sit down and watch TV and/or read a book I don't have to proofread!
Me: What does a typical writing day look like? Any pre-writing rituals?"
GZM: I usually do my social media, phone calls, and emails in the morning, to let the coffee hit the bloodstream, and then kick into writing gear in the afternoon/evening. I'm not a morning person! I wouldn't say there's really a pre-writing ritual besides having a good cup of coffee to get the gears in motion!
Thanks, Gail, for taking the time to stop by!
Be sure to check out the Let's Talk Promotions Website for the full Tour Schedule.
###

Gail Z. Martin is the author of Scourge: A Darkhurst Novel, from Solaris Books. Gail is also the author of Vendetta: A Deadly Curiosities Novel and Trifles and Folly 1: A Deadly Curiosities Collection, the latest in her urban fantasy series set in Charleston, SC; Shadow and Flame is the fourth book in the Ascendant Kingdoms Saga; The Shadowed Path (The first Jonmarc Vahanian Adventures collection), as well as Iron and Blood a Steampunk series, and Spells, Salt, & Steel, both co-authored with Larry N. Martin.
She is also author of Ice Forged, Reign of Ash, and War of Shadows in The Ascendant Kingdoms Saga, The Chronicles of The Necromancer series (The Summoner, The Blood King, Dark Haven, Dark Lady's Chosen); The Fallen Kings Cycle (The Sworn, The Dread) and the urban fantasy novel Deadly Curiosities and Tangled Web. Gail writes three ebook series: The Jonmarc Vahanian Adventures, The Deadly Curiosities Adventures and The Blaine McFadden Adventures. The Storm and Fury Adventures, steampunk stories set in the Iron & Blood world, are co-authored with Larry N. Martin.
Gail's work has appeared in over 35 US/UK anthologies. Newest anthologies include: The Big Bad 2, Athena's Daughters, Heroes, Space, Contact Light, With Great Power, The Weird Wild West, The Side of Good/The Side of Evil, Alien Artifacts, Cinched: Imagination Unbound, Realms of Imagination, Clockwork Universe: Steampunk vs. Aliens, Gaslight and Grimm, Baker Street Irregulars, Journeys, Hath no Fury and A Haven Harbor Halloween.
About the books:
Scourge
A Darkhurst Novel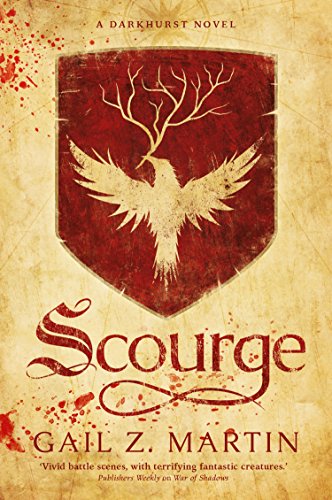 In a city beset by monsters, three brothers must find out who is controlling the abominations.
The city-state of Ravenwood is wealthy, powerful, and corrupt. Merchant Princes and Guild Masters wager fortunes to outmaneuver League rivals for the king's favor and advantageous trading terms. Lord Mayor Ellor Machison wields assassins, blood witches, and forbidden magic to assure that his powerful patrons get what they want, no matter the cost.
Corran, Rigan, and Kell Valmonde are Guild Undertakers, left to run their family's business when guards murdered their father and monsters killed their mother. Their grave magic enables them to help souls pass to the After and banish vengeful spirits. Rigan's magic is unusually strong and enables him to hear the confessions of the dead, the secrets that would otherwise be taken to the grave.
When the toll exacted by monsters and brutal guards hits close to home and ghosts expose the hidden sins of powerful men, Corran, Rigan and Kell become targets in a deadly game and face a choice: obey the Guild, or fight back and risk everything.
Vengeance (Winner of the Manly Wade Wellman Award!)
A Darkhurst Novel (Book 2)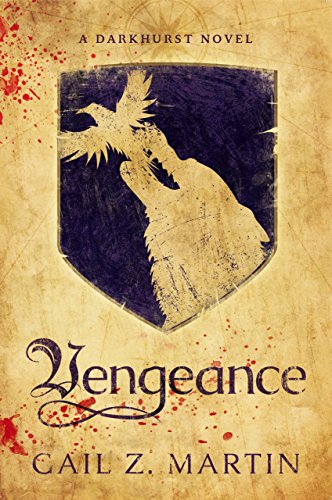 Fighting the monsters that killed their family and friends cost undertaker brothers Corran and Rigan Valmonde their home and livelihood and made them wanted men—but the worst is yet to come.
The city-state of Ravenwood is wealthy, powerful, and corrupt. Merchant Princes and Guild Masters wager fortunes to outmaneuver League rivals for the king's favor and the best trading terms. Ambitious and ruthless leaders use betrayal and assassination to gain their ends. Blood magic conjures monsters to further the goals of the ruling class, and the price of stolen power is paid for by the deaths of commoners. Now, the fate of Ravenwood hangs in the balance as rival city-states maneuver to gain advantage.
When Corran and Rigan and their friends became outlaw monster hunters and fled beyond the walls of Ravenwood City, they thought they had defeated the source of the abominations that killed so many of their friends and loved ones. But the more successful they become at destroying the creatures, the more they realize a greater evil is at work – larger and more monstrous than they ever could imagine…
Pick up your copy of Scourge at: