The Two Questions with… blog tour has returned!!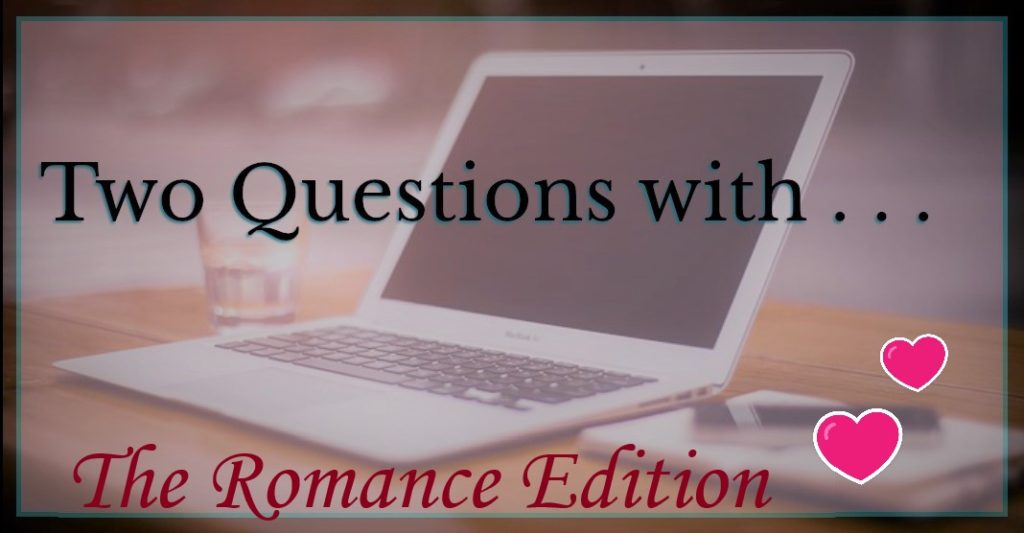 This week I am very happy to host my friend Anne Raven on the first round of the "Two Questions With (The Romance Edition)…" blog tour.
Huge thanks to Anne for taking the time to participate. I'm really glad you came along for the ride.
Here's Anne's Two Questions!!
I've been especially excited about the romance edition of our blog tour, so an extra special thank you, Ken, for inviting and hosting me on your blog today. And since it's a special round, I brought hot chocolate instead of my usual coffee.
*sips* Right, let's talk romance!
Q: What's the UF romance trope you wish would just go away: fated mates a la shifter romance or december/may a la vampire?
Hm, this is a tricky one. I'm not sure there is a trope I would outright like to disappear. Especially since writers are always coming up with new ways to tell stories. But, it largely depends on how it's handled. Some tropes I may not be super fond of can be written in a way that makes you fall for the story.
That said, there are some that can be problematic, no matter how unique or well written they are.
Namely, the controlling guy who He-Mans his way around the heroine, being all possessive in the name of protecting the poor damsel, and she just falls for him because—well, who knows? I find the idea of the heroine swooning for no good reason very unrealistic. Especially these days. I've always stated that I love alpha heroes, but this doesn't give the guy carte blanche to be a jerk. Or controlling. There are a great many alpha heroes who are perfectly comfortable allowing their heroines to make up their own minds.
The love triangle is also a slippery slope if not portrayed well. I've seen the odd one work, but in general, this is a hard pass for me. Aaaaand… I'm probably forgetting a bunch of other ones and will immediately remember them when this goes live. *sighs* Forgive me.
Q: When writing fantasy/UF/paranormal romance or any genre really, how important are the romantic arcs, or how much page time do you dedicate to the romance?
As a romance writer, these arcs are pretty important, and I'll often give them a good amount of page time. For me, that generally means about half of the story is focused on action beats and the other half go to romance beats. And I'll admit that sounds far more organized than I usually feel. I'm a recovering panster, and I still can't plot my romance arcs in advance. I'm working on that, but in general, I like writing the romance in a more organic way.
But it's also very dependent on the genre/subgenre, and each of those offer an idea of how much focus the romance should have.
Fantasy would get a hint of romance, a little or a decent amount sprinkled into all the lovely worldbuilding and adventure. Urban fantasy could have a bunch more, maybe even a lot with a solid romance arc which is often spread out across the series in a slow burn. Also, I think we tend to see some side-character romances here, which I always find fun. And paranormal romance should probably have a 50/50 ratio with action and the supernatural. Or at least 40/50. Straight up romance or the many subgenres, like romantic suspense, are a whole different story. For these, the romance is integral to the plot, and without it, the entire book would crumble. A good rule of thumb is that if you had to remove the romance, what would you be left with?
###
Anne Raven was born and raised along the windy coast of South Africa, and can assure everyone there are no lions roaming the streets—unless you count the feral cat next door. When not reading or writing, you'll find her being bossed around by her adorable niece, taking freshly baked goods from the oven, or drinking too much coffee. Her romantic suspense IN THE NAME OF THE MOTHER was showcased in Pitch Wars 2017. Anne is represented by Amanda Jain at BookEnds Literary Agency.