This week, I've got the great pleasure to host my friend, Danny Bell!
If you've been following him on Twitter (This is a good idea. You can find him here then you know that he's got a new book out, titled: Playing Dead.
Have a look at this cover: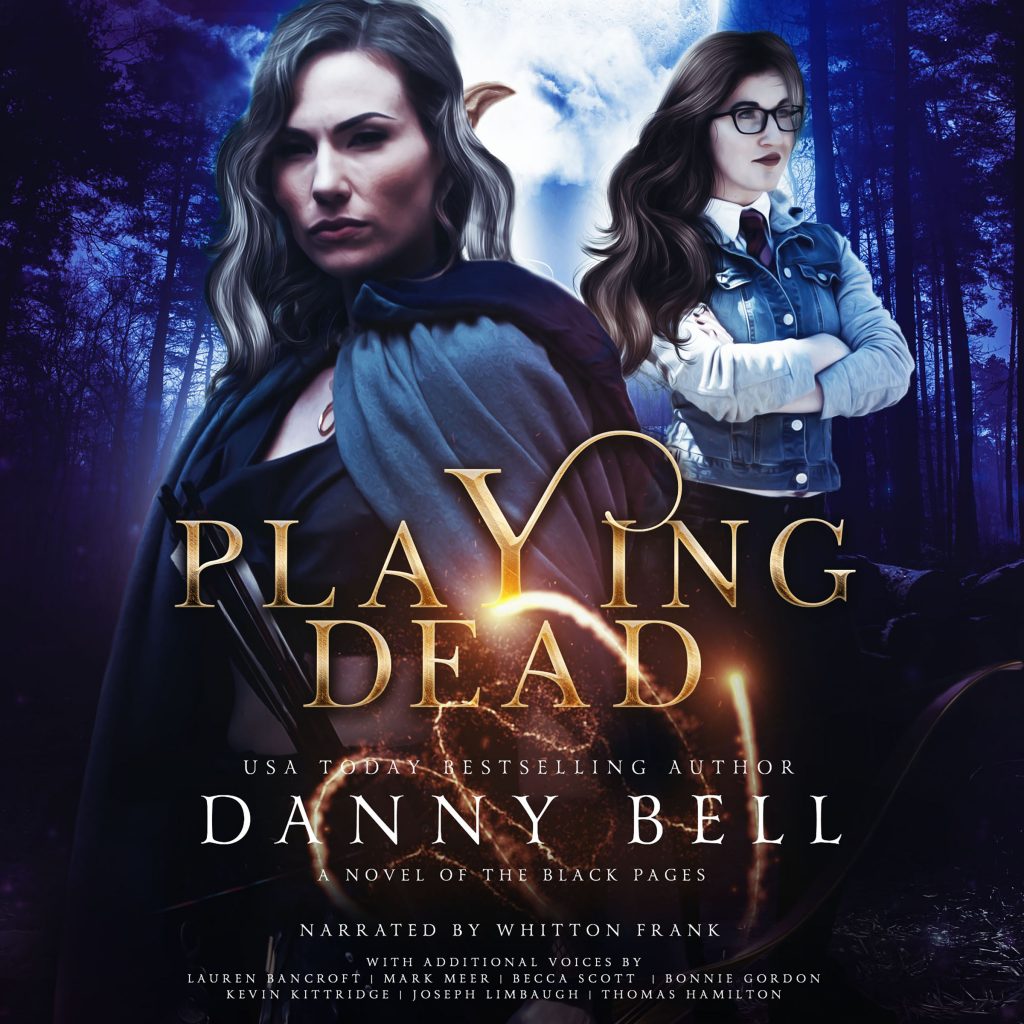 To help celebrate the launch of Playing Dead, Danny stopped by to answer a few questions. I'm going to step out of the way and let him take over…
ME: What drew you to writing?
DB: I grew up escaping into stories, always immersed in books and comics and the desire was always there to tell my own stories. As I got older, I understood that writing fiction allows us to connect ideas and themes to people that can't be done in any other way.
ME: What is the hardest part about writing?
DB: The impostor syndrome and the overthinking. Even when you recognize it, there's always a bit of "Well, what if it's not good enough?" Which is a stupid question, because who decides what good enough means? Good enough for what?
ME: If you could give Past You one piece of advice, what would it be?
DB: Perfection is the enemy of finished. You can't write your second book until you've written your first.
ME: What does a typical writing day look like? Any pre-writing rituals?
DB: It's just a matter of headspace. I use music, typically some kind of ambient music, to put me where I need to be, depending on what I'm writing.
ME: Where do you derive the most satisfaction from your writing?
DB: Here's the thing: Writing sucks. But what doesn't suck is when you hear from a stranger that your words meant something to them. All satisfaction from writing comes when the work has been done and consumed by others. No one enjoys doing pushups, but everyone likes having well defined shoulders and biceps, right?
ME: What attracted you to your genre(s)?
DB: Part of me really wants to be an agnostic. I don't believe in traditional faiths, but wouldn't it be cool if elves were real? Leave a bowl of cream out every night, and mostly you'll get cats fighting on your roof, but what if you made a fairy happy? Urban Fantasy, when done right, is just that. Finding a way to make space for the supernatural within the natural world.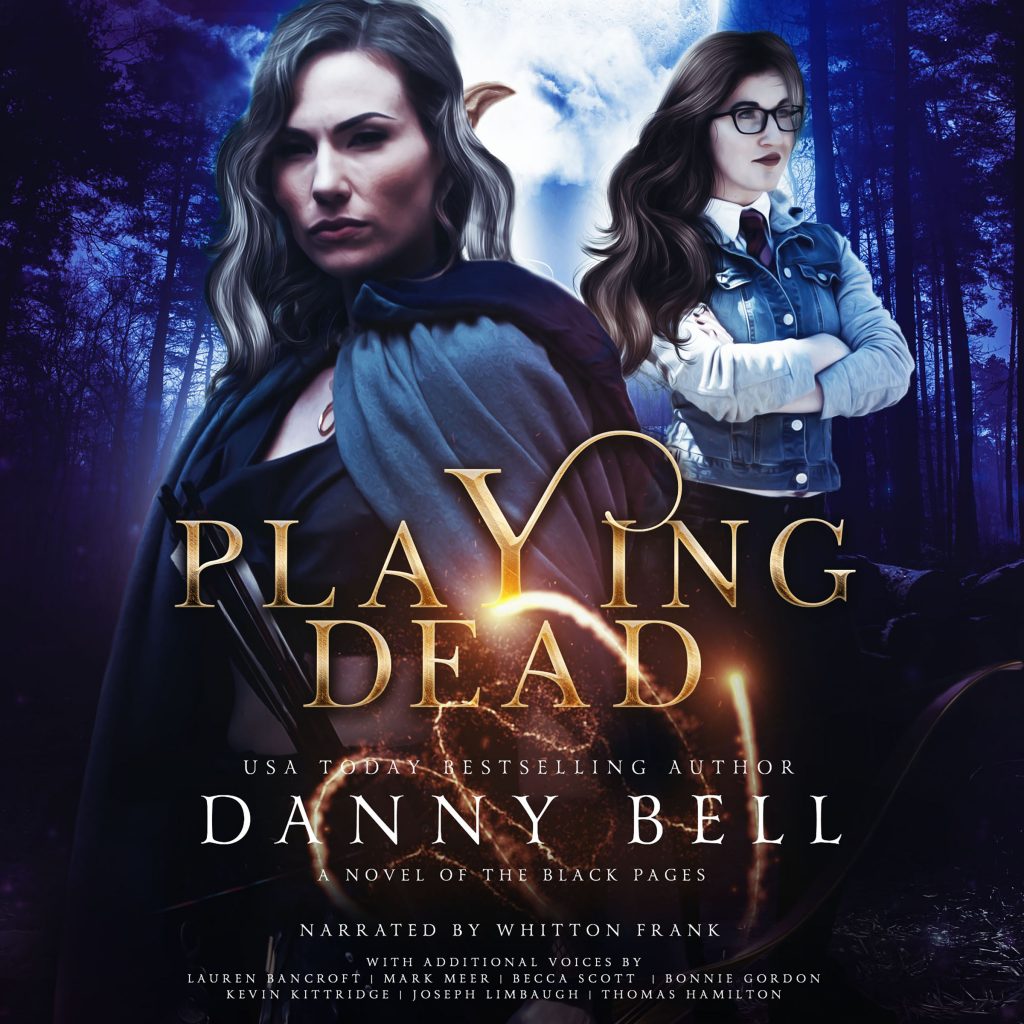 ME: Do you see any issues in your genre and how are you addressing them?
DB: A big one for me, and maybe this isn't genre specific, is that I'm sick of seeing rape or the implication of rape used as a plot device when you have a woman protagonist. Or how in the YA/NA space a woman protagonist absolutely must have a love triangle. The treatment of women protagonists in fantasy is typically abysmal and I do my best to avoid that nonsense. My character, Elana Black, doesn't have a love interest for the first several books. I have vowed never to use rape or the threat of rape in the series. Again, that's not a good look. If you're writing a woman, there are no reasons why she can't just have a story without using these things as a crutch.
ME: Who are you favorite writers at the moment, and what do you love about each?
DB: Here's a big mix of indie and not.
Terry Pratchett – No one will ever match his warmth
Mike Carey – Absurdly clever
Jim Butcher – Revels in heartbreak
Tamora Pierce – Absolute legend
Jae Waller – Unflinchingly bold
John Darnielle – My writing hero
Carol S Pearson – Not a fiction writer, but amazing and insightful and every fiction writer needs to read her work
April Wahlin – A mountain of potential
Kurt Vonnegut – Best sci-fi writer ever
Richard K Morgan – Would be one of the best sci-fi writers if not for his criminally uncomfortable sex scenes.
ME: What is one thing that you've done for research that you've struggled to explain to a non-writer?
DB: Driven to strange places in the middle of nowhere alone without telling anyone where I was going just to get an authentic experience. In fact I came close to getting killed last time I did it, so they're probably right.
ME: What is your "Go-to" thing that you treat yourself to when you finish a first draft?
DB: Mexican Food and TV.
ME: Which of your characters would you least want to meet in a dark alley? Conversely, which of your characters would you want at your side in that alley?
DB: This might be approaching spoiler territory, but I'll quote myself. "There is nothing in this great big world of ours or any other that is more dangerous or more frightening than Bres when he gets bored."As far as who I'd want to have my back, Elana. She is nowhere near the strongest, but she'd work the hardest to keep me alive.
###
Danny Bell is a USA Today best-selling author and he is so, so tired. He is a Los Angeles native and cannot stress enough that he is very tired. He has won awards and has hobbies and understands, at least academically, that he should that his bio seriously but also feels it's important to warn everyone that life is very tiring and that you should nap whenever you can. When he's not creating or napping, you can find him listening to the Mountain Goats, playing Dungeons and Dragons, and generally trying to make the world a better place, but now that he's done humanizing himself he would like to end this by insisting that he's very tired and would like to go now.
###
Huge thanks to Danny Bell for stopping by this week. Playing Dead released on March 27th, and is available at Amazon or wherever you feed that reading craving!