Welcome, everyone to another installment of Five Thing Thursday and…
Here are Five Things I want you to Know:
Thing #1: On Tuesday, my friend Janet Walden-West had her very first Book Birthday!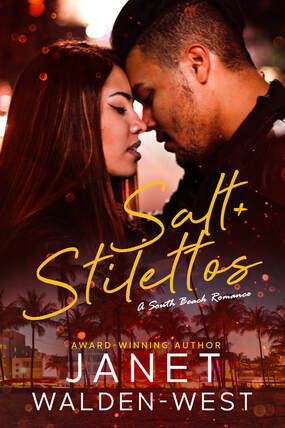 Salt+Stilettos is available in all the usual places online. Go put a copy in your eyeballs. You'll be glad you did.
Thing #2: Tangential to Thing #1. Releasing a book is an exciting time, true. It's also a time of a lot of work and worry in the best of times. We're a sight away from the best of times now-a-days and New Authors need your support now more than ever. If you liked a story, leave a review, tell someone about it. Word of mouth sells books.
Thing #3: The last in my 5 Things you can do while self-isolating series of blog posts will land this Sunday. Be sure to check it out.
Thing #4: This Week's Audio Landscape has been brought to you by…Amaranthe
Thing #5: It's been a hard week in some respects. If you're reading this and you're struggling, I want you to know that I'm pulling for you. You got this.
###
What am I reading this week?
Priestess of the White by Trudi Canavan
Wanderers by Chuck Wendig
How have I been relaxing and refilling the well? It's been hard to relax with everything going on lately. There have been a number of rebroadcast Matches, so I'm getting a bit of my Rugby fix (check out Scotland Rugby's You Tube channel). I've also been reading a lot, and gaming and sleeping.
###
Be sure to check out the Freebies Page for story Excerpts.
If you've read, and enjoyed any of my books, please consider leaving a review:
See you on Sunday!
Until then…
Be safe Y'All.