Before I get into today's post, I've got an announcement, and a teaser.
First, the Announcement: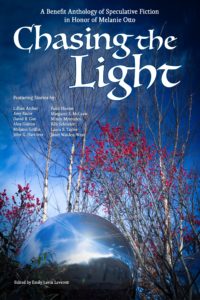 The Chasing the Light anthology is now live. Myself, and the rest of my Writers group – collectively known as "The Roaring Writers," along with some top-notch writers like Faith Hunter, David B. Coe, and John G. Hartness all donated stories to this benefit anthology in honor of the life of fellow Roaring Writer, Melanie Griffin.
All profits from the sales of this anthology will be donated to help Melanie's lifelong partner defray medical and legal costs.
I'm proud to have a story in this collection.
You can pick up a copy of Chasing the Light at Amazon.
You can read an Excerpt of my story "The Intern" here.
Now, for the teaser:
In a couple of weeks, I, and a few of author friends of mine are going to be kicking off a mini Blog tour called "Two Questions With…"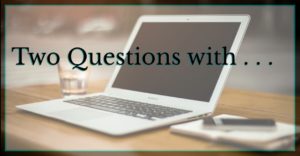 Each week, on Mondays, we will each host a different member of the group on our websites and they will answer two questions from a list we created prior to the tour. Some of the questions will be a bit deep, others, less so. Between the four of us, we cover a range of different genres, and we hope that you, Gentle Reader, will find something new as you follow us on the tour.
Be sure to check the Events page for the tour schedule.
On with the Post:
So, progress.
As writers, we are all about progress. We post updates about our own progress or lack thereof, and we cheer on (or commiserate with) other writers that are doing the same.
Progress: It's the only way stuff gets done.
But what is it, exactly? How do we define it? Is it something that we can measure?
What follows are my thoughts on Progress. As always, your mileage may vary.
First, where an individual work is concerned, I think that there are three different kinds of progress: Draft Progress, Editing Progress, and Revision Progress.
I'll cover each one in a separate blog post over the span of the next few weeks.
Since this is what I'm doing currently, I'll start with Draft Progress.
Draft progress is a wiley kind of critter.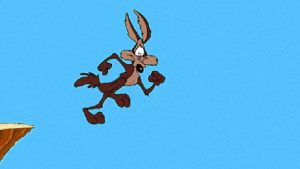 (no, not THAT Wyle E.)
On it's most basic level, Draft Progress is simple: Butt in the chair, hands on the writing implement of your choice, and words on the page or screen.
But there's a component that's harder to grab hold of. It's slippery.
You know what I'm talking about, though. You're not in your usual writing space, in fact, you're doing something else entirely – maybe you're in the car, or waiting in line at the store, or in the shower – and you have an idea.
Maybe it's something that you've been struggling with, trying to figure out. Maybe it's something totally new and unexpected, but you know that it'll fit right in with what you're doing.
You haven't gotten any new words down at that moment, but you've made progress. You're farther along then you had been just a moment ago.
Now you've got to be careful here. It's really easy to sit around thinking about writing for a week and claim to be making progress. A day, maybe two, I'm willing to concede, but for me, after that second day, I'm not actually making any progress at all.
What if this progress comes with the knowledge that something you wrote before, now isn't going to work where it is…or at all?
Sometimes progress means going backwards.
Now I'm not talking about going back to the beginning and rewriting. That's drifting into the realm of Editing Progress (Which I will cover next week) and, while I confess that I have succumbed to temptation on occasion, switching between Drafting and Editing is something that I really try and avoid.
Progress isn't necessarily consistent. If you're writing full time, of have a bit of flexibility with the time that you do have to write, you can more easily set specific writing goals for the day, and get your consistency fix that way. If you've got a hard and fast chunk of time that you've got to work with, then you sit down and do what you can for as long as you can.
Sometimes you'll hit whatever word count you shoot for, sometimes you'll exceed it, and sometimes you won't hit it at all.
It's all progress.
Even one word is progress.
Personally, I think that if you're going to take the time to sit down and drop in a single word, you've got time for another – you're already there after all. Maybe you could squeeze in a sentence, or a paragraph. Watch out though. It's a dangerous business sitting down to write. You never know where you'll be swept off to. All you have to do is start.
The hardest part of Progress is beginning.
Once you've begun, though, you've already made Progress.
###
Be sure to check out the Freebies page for story excerpts, and I should have the "Two Questions with…" Blog schedule up on the Events page very soon.
Until then…
Be Safe Y'All
Time: 2:32 pm – ish
Music: Blind Guardian – Sacred Worlds